Bryan Cranston Cast As Lex Luthor In Batman Vs. Superman?
Following on from the huge news that Ben Affleck will put on the cowl as Batman in the Man of…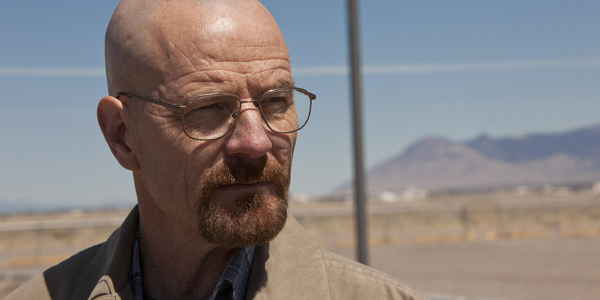 Following on from the huge news that Ben Affleck will put on the cowl as Batman in the Man of Steel sequel. Cosmic Book News.com is reporting that Bryan Cranston has been cast as Lex Luthor in the movie to star alongside Affleck and Henry Cavill as Superman. Cranston is apparently signed to what is said to be at least "a six appearance deal" (very similar to the deal that Samuel L. Jackson has to portray Nick Fury in the Marvel Cinematic Universe) and may even be as high as ten films.
Speaking of Affleck, Cosmic Book News are reporting that he too has allegedly signed a huge deal (they cite a 13-appearance deal) for Batman. They write "DC is going to have all of their main characters liberally appearing or at least mentioned in all of their movies to portray a more connected world than what Marvel Studios has done so far."
News of this casting has caused much rage from "fans of Batman." This included a petition by John Roden from Ludlow, Kentucky on change.org demanding Warner Bros recast the role. To date, this petition has gained traction and that is a fact that I find repulsive, as there are real issues to sign petitions to change in the world. My WC colleague identifies just a few of them.
While support is raining in from filmmakers and comic cultural icons, including Avengers director, Joss Whedon has rejected fans' complaints over the new casting of Ben Affleck as Batman in the sequel to Man of Steel and stated his support via twitter:
"Affleck'll crush it…He's got the chin — just needs the material. Affleck & Cavill toe to toe — I'm in."
The opposite is true for Cranston, most people cannot wait to see him as the World's Smartest Man in what is being hailed as a "dream casting" for the role. The Cranston as Luthor official announcement is to follow the conclusion to the final season of Breaking Bad as Warner Bros wants to tie into that.
There is also a caveat regarding Affleck's long-time co-star Matt Damon and the Justice League. DC would like to have Damon play one of the League, reportedly either Aquaman or Martian Manhunter.
The superhero sequel is set for a July 17, 2015 release.