Interview: Batman On Film's Bill "Jett" Ramey Talks The Dark Knight
Recently I got the opportunity to "sit down" over the marvelous Internet with one of my Batman heroes: legendary founder…
Recently I got the opportunity to "sit down" over the marvelous Internet with one of my Batman heroes: legendary founder of Batman-on-film.com and all around awesome guy Bill "Jett" Ramey. Since the disastrous late 90s when Joel Schumacher nearly destroyed the Batman film franchise forever, Mr. Ramey (a.k.a. "Jett" to his Internet followers) decided he was the fan Batman deserved and the one it needed.
Jett decided to get online and build the finest Batman blog of all time with the intent to show the world and Warner Brothers what the fans wanted in a Batman film and that they didn't want to see their hero's last breath to be taken on screen amidst Bat-nipples and future Governors from Austria.
In 1998, Jett did just that and over the years garnered the respect of filmmakers and Batman brass throughout the Bat-dynasty. By instituting a "no spoilers" policy, podcasts, interviews with major players, and a loyalty to the character, Jett turned a small Batman fan page into the web's premier place for all things Dark Knight.
WC: How did you get started with BOF?
JETT: I wanted to create a website about one of my passions and I chose Batman. — specifically Batman on film. This was a year after BATMAN AND ROBIN and I felt that it might be the end of the Batman film series and a "definitive" Batman movie had yet to be made. So I basically started the site to lobby Warner Bros. for more Batman films.
WC: How did you first get to know the insiders involved in the production of Batman?
JETT: Well, they basically found ME via the site. Once they got to know me, I was able to earn their respect and trust.
WC: Did your family ever think you were a little too "into" batman?
JETT: Nope. My family has always supported my Batman love from the time I was a little kid and still do today.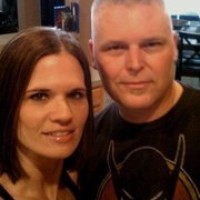 WC: Who would you want to play Batman in the next franchise?
JETT: I don't have anyone specific in mind. I just want them to hire a good actor who just so happens to be physically suited for the role.
WC: What is your most treasured Batman possession?
JETT: A hand-written thank you card from Chris Nolan on his personal stationary.
WC: What is your least favorite scene in each of Nolan's batman films?
JETT: I LOVE the Trilogy and honestly, there's not one thing I didn't like in any of the films.
WC: What did you think of the new Death of the Family arc in comics?
JETT: I thought it was awesome and one of the best Joker stories ever. Scott Synder's work with Batman has been nothing short of brilliant.
WC: What is your earliest memory of Batman in your life?
JETT: The 60s TV show. That's what made me a Batman fan.
WC: What made you decide on your no spoiler policy?
JETT: Integrity. Anyone can post spoilers. It's harder NOT to post them. I simply felt that it wasn't my place to reveal something about a film that the filmmakers wanted to keep a secret. It's all about integrity and respect.
WC: Are you concerned about the future Of Batman on film? (not the site, but in terms of the character).
JETT: I am. I fear that Warner Bros. overwhelming desire for a Justice League film is going to negatively affect Batman on film IF the JL film does indeed get made. Batman in live-action is going to look ridiculous alongside superpowered heroes/villains, aliens, gods, and magical supernatural beings.
WC: Do you think DC missed a trick by not following Marvel's model?
JETT: Nope. They simply need to start hiring filmmakers that have a vision and passion for DC's characters and let them do their thing. And they've done it before when they hired Chris Nolan for the Batman reboot – which worked out pretty good in my opinion. And they need to give up on a Justice League film and a unified cinematic DC Universe.
WC: Do you think we've seen the end of Joseph Gordon Levitt's "Robin" in the Batman Universe?
JETT: I never thought "Robin" could work in the Nolanverse, but they found a damn clever way to include him! It worked and fit this particular Batman world perfectly.
WC: Considering that most directors come back at some point… Do you think Chris Nolan will ever direct another Batman film?
JETT: Nope. He's done with Batman on film. He told me personally the last time I spoke with him (at the 'RISES' premiere after-party in NYC) and I believe him.
WC: Do you think Tim Burton will ever direct another Batman film?
JETT: Nope. That ship sailed 20 years ago.
WC: To the best of your knowledge, did Matt Damon turn down the role of Two Face in The Dark Knight?
JETT: Yes he did.
WC: Was The Dark Knight Rises a disappointment compared to the film in your head the day after The Dark Knight ended?
JETT: Nope. It was better than I expected. Frankly, I didn't do what many fanboys did and conjur up what I wanted to see in the film. That's what many did and when it didn't jibe with what they had imagined or hoped to see, they were disappointed. That's on them, not the film or the filmmakers.
That wraps up my interview and I would once again like to express my immense gratitude to Bill "Jett" Ramey for taking to time to answer my questions and for being my inspiration. If you like Batman or DC in general, check out his site at www.batman-on-film.com