Scarlett Johansson Full Frontal Nudity In Under The Skin – Report
Jonathan Glazer's Under the Skin has been one of the most hyped-up releases of this year's Venice and Toronto Film…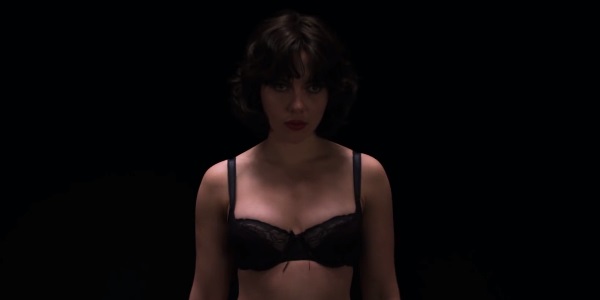 Jonathan Glazer's Under the Skin has been one of the most hyped-up releases of this year's Venice and Toronto Film Festivals, not simply because it is scoring rave reviews from many prominent critics – currently sitting at 89% on Rotten Tomatoes – but because of the revelation that the film also had lead Scarlett Johansson perform her first full-frontal nude scenes, naturally to the delight of many.
Though the movie's general release dates are still pending, it didn't take long for reports to leak out regarding quite what Scarlett gets up to in the film. Scarlett has four nude scenes in the movie – among many others spent entirely in her underwear – the first of which is a lengthy scene featuring full-frontal, though the lighting means that it's not 100% clear.
In number two – reportedly the best-lit of the four – she can be seen full-frontal from the side; in number three – apparently her best overall – she is scrutinising her body in front of a mirror, providing numerous glimpses of the actress at all angles; and finally, there's a butt shot when she gets out of bed after hooking up with a guy.
Johansson said of the scenes that, "I'm not a nudist by trade, contrary to popular belief…The idea of recognizing all these judgments that I place on myself and letting go of them was sort of a therapy…I didn't feel judged by anybody else, I was only judging myself, so I just needed to let go of it."
Though Glazer's film, about an alien (Johansson) who preys on Scottish hitchhikers, sounds hugely enticing on its own merits, the reports that Scarlett strips down is naturally only going to enhance the movie's anticipation.
Are you looking forward to Under the Skin? Let us know in the comments below.