Video Interview: Much Ado About Nothing Stars Amy Acker & Alexis Denisof Talk Shakespeare And Joss Whedon As Hamlet
To be or not to be? That must have been the question Joss Whedon posed to himself when he first…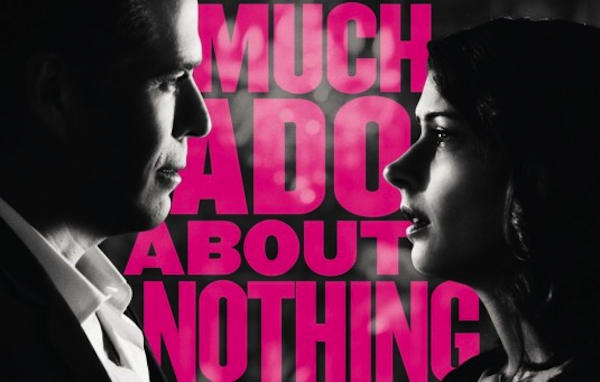 To be or not to be? That must have been the question Joss Whedon posed to himself when he first questioned the logistics of making his adaptation of William Shakespeare's Much Ado About Nothing on basically no budget. Fortunately for The Avengers director it was a case of All's Well That Ends Well as he was able to pull off what for most other independent movie directors would have been a remarkable feat.
Shot in  just twelve days within his own home and with a cast made up of a group of faces who would be familiar to anyone who's ever watched a film or TV series from the ever expanding Whedonverse, Much Ado About Nothing is one of the best rated adaptations to film of one of the Bard's plays in recent years. A couple of days ago I was able to sit down and have a lengthy chat with its two leading stars Amy Acker and Alexis Denisof (Both of whom are probably most well known for their roles is Whedon's series Angel) to talk about the challenges of not only making a movie in under a fortnight, but making a Shakespearian movie at that. Forsooth!
Check out the below video to see my full interview with them to hear the full story of how the film came about, what other Shakespeare plays they'd love the chance to tackle and a story of the time Joss Whedon played Hamlet. As well as talking all things Much Ado About Nothing we also talk about The Avengers and their thoughts on a possible Buffy/Angel reunion. But enough of my talking. As the saying goes "If this video be the food of love, play on."
[springboard type="video" id="741579″ player="what003″ width="600″ height="400″ ]
Visit the brand-new WhatCulture Video channel to check out more great content. Film, Gaming, TV, Music and Lifestyle… it's all covered. We update regularly, so you'll never be without Top Tens, Exclusives and Trailers.
Watch Next...