Why Hollywood Must Stop Making 3D Films
The resurrection of 3D in 2009 gave us everything we should expect from 3D filmmaking. James Cameron's Avatar was the stepping stone…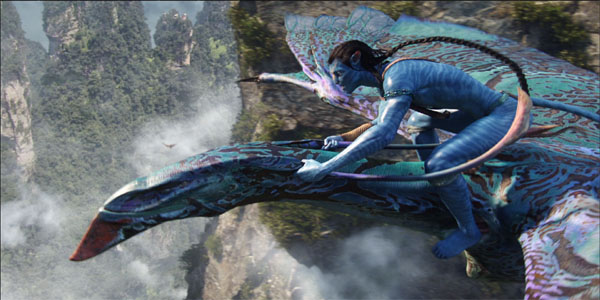 The resurrection of 3D in 2009 gave us everything we should expect from 3D filmmaking. James Cameron's Avatar was the stepping stone and epitome of 3D filmmaking. It was the big bang of an era that should've died before it could walk.
I am not the only one to publicly express my distaste for 3D. Roger Ebert hates it, as well as Academy Award-winning editor Walter Murch. Murch's credibility should not be ignored, as he has received Academy Award nominations for Best Film Editing for his work on Julia, Apocalypse Now, Ghost, The Godfather Part III, The English Patient*, and Cold Mountain (* indicates win). Murch has much versatility when it comes to formats for editing. He has used Moviola, KEM flatbed, Avid (used for The English Patient; Avatar was edited with Avid Media Composer), and Final Cut Pro. Warner Bros. wanted Christopher Nolan to film Inception in 3D, but he refused and so did his director of photography, Wally Pfister. Pfister went on to win the Best Cinematography Oscar for Inception.
To this day, Avatar is the only movie I've seen in 3D and I will never see one again unless 3D is the only option. It's not necessarily greed, but money definitely has an influence. The highest grossing movie of all-time worldwide not adjusted for inflation is Avatar (Gone with the Wind is #1 when adjusted for inflation). The highest grossing three-day opening weekend in the United States is The Avengers. The price of a 3D ticket is roughly 33% more than a standard ticket. And a 3D IMAX ticket is a little over 50% costlier than a regular ticket. That really adds up on a large exponential level. The top five highest grossing movies of all-time worldwide were all released in 3D (Titanic re-released in 3D). Titanic isn't a movie that becomes extraordinarily better with 3D imaging. Economics are just one of the problems with 3D.
Money was the first thing I noticed about 3D that will keep me away. I went to a 12:30 PM matinee of Avatar on December 19, 2009 for $10.50. Nowadays, a 3D matinee showing is $11. A twilight regular showing is even cheaper. When you take a standard twilight ticket ($10.50), a 3D twilight ticket ($14), and a 3D IMAX twilight ticket ($16), the average price is $13.50. A twilight 3D IMAX showing is more expensive than two matinee sans 3D and IMAX showings.
The 3D surplus and 3D IMAX surplus were integral for both Avatar's record and The Avengers' record. The movie with the three-day opening weekend record for a non-3D movie in the United States is The Dark Knight Rises. The price surplus that goes with 3D would've had a bigger effect. Also, if James Holmes had never done what he did in Aurora, Colorado, more tickets would've been sold. Though there's no way to calculate how much, one can only speculate. Someone I know, despite having already purchased a ticket days in advance, chose not to see The Dark Knight Rises with me on opening weekend because he/she said the movie would've been a constant reminder of the massacre. But the price surplus possibly could've allowed The Dark Knight Rises to overtake The Avengers as the opening weekend king.
James Cameron gave birth to the modern millennial 3D format. Avatar was filmed with dual-imaging. Hold your index finger in front of you and close one eye. Now open it and close the other eye. Now open it and keep both eyes open. Both of your eyes have been focused on your finger the entire time. A 3D movie looks 3D with the glasses and using both of your eyes. Using both of your eyes is what's most integral. One lens makes your left eye focus on one image. The other lens makes your right eye focus on a separate image. Two different reels are projected simultaneously, thus projecting two different images. Your eyes are looking at two different images simultaneously without even knowing it. I don't know if it's possible, but it seems logical that doing this excessively could cause strabismus. The glasses also make everything you see to appear dimmer.
Watching a 3D movie can even induce seizures for some people. One time, a guy sitting in front of me had a seizure about 10 minutes in and didn't wake up until over an hour later. And the movie wasn't in 3D (Machete). I can't imagine what Avatar could've done to him. Though I'm not epileptic, my temples were sore with about 30 minutes left in Avatar. It wasn't necessarily painful, but the soreness was so strong that I thought the glasses were too small for me (the largest hat I have is a US size 7 3/8, equivalent to a UK size 7 1/4). I also have no history of migraines.
3D is also a misnomer. Movies have always been in 3D. Cameras photograph the images that make up each frame, and in the end the entire movie. Photography is the use of light and shadow to give depth to the image. If a movie wasn't 3D, it would be like the video game Super Marios Bros. Mario can run left and right, duck, and jump. But if you're in a castle with a low ceiling and there is a Goomba in front and behind Mario, you're going to die. Can you imagine if Mario had the super power to step to the side? He can throw fireballs, but can't step to the side. And he doesn't have to worry about turning around. It's done instantaneously (think the T-1000 at the steel mill in Terminator 2: Judgment Day). Charlie Chaplin, Buster Keaton, and D.W. Griffith were never limited to filming a world where everything can only move sideways, up and down. And no one has since.

It's not normal to have movies in 3D. I concede that my normal isn't normal for everyone, but 3D isn't the norm of filmmaking. It took a while for talkies to be the norm, then color, and then widescreen format. It's what's expected. 3D is James Cameron's norm. At the very least, as long as glasses are required for viewing 3D (or if someone creates 3D contact lenses), it will never be the norm.
Also, 3D doesn't work for every movie. Movies are being converted into 3D for re-releases years, even decades, after their initial release. I didn't think much of this, re-releasing old movies after converting them to 3D. Both for theatrical release and home media release. Then I heard about a movie being released on 3D Blu-Ray. That movie? Alfred Hitchcock's Dial M for Murder. No one can give a logical reason for why Dial M for Murder is better in 3D. Someone can only say it's better because they think the 3D experience in general is more appealing to them.
James Cameron is definitely the pioneer of millennial 3D filmmaking. He's opened up the eyes of Peter Jackson, Ridley Scott, Martin Scorsese, and Michael Bay. He plans on filming everything in 3D now. I really hope 3D won't be his exclusive format. And I don't think it will be. He should be smart enough to know that even though 3D is his preference and was essential to Avatar's record-breaking grossing, 3D will keep people away just as it attracts. But I do agree with James Cameron on the quintessential medium for movie watching; Blu-Ray, and definitely not streaming. Streaming was made mostly for convenience. But Blu-Ray trumps streaming when it comes to visual and audio quality. If you like 3D, streaming can't give you it. Only Blu-Ray can.