7 Reasons Why Lara Croft Is Our Video Game Heroine Of 2013
Gotta give it up for the Tomb Raider and her newly empowered and modernised self.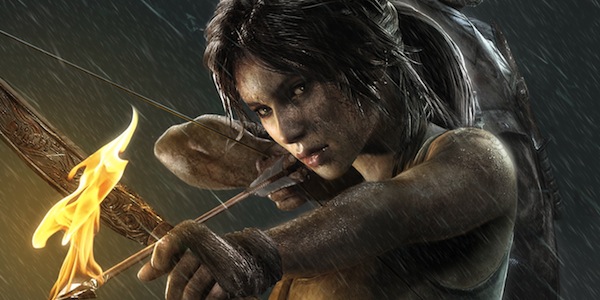 Since her inception in 1996, Lara Croft and the Tomb Raider brand have become a highly lucrative multimedia franchise branching out to include comic books, novels, theme park rides and movies. The first movie, starring Angelina Jolie, is still the highest grossing film adaptation of a video game ever released in the US (third world wide) and the Guinness Book of World Records have acknowledged her as the 'Most Successful Human Virtual Game Heroine'. So I think it's fairly safe to say that Lara Croft is a gaming institution.
So when current Tomb Raider studio, Crystal Dynamics, released the latest addition to the brand in March 2013, the eyes of the gaming world were watching to see what had become of the legend that is Lara Croft. It hadn't been a secret that the company were going to completely reboot the franchise with an origin story and, as is to be expected, there was a lot of uneasiness as to whether this was a sensible move.
But Crystal Dynamics embedded the project with so much artistic integrity that what resulted was a game that not only honoured everything the brand had come to represent but gave it a much needed facelift and modernisation that made for a totally refreshing gaming experience.
The game was taglined with the words 'A Survivor is Born' and no phrase so succinctly captures the heart of this creatively exceptional reboot. We are presented with a protagonist that at first is nothing like a resemblance of the character we expected but as the game progresses we see how a heroine is forged. It is the stark contrast between this acute characterisation with the strong and confidant icon that we have come to expect from Lara Croft that makes this game so powerful and gives new life to one of the most popular gaming franchises in history.