8. King's Bounty: Warriors Of The North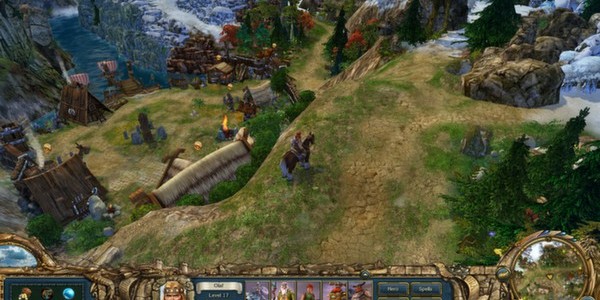 King's Bounty is probably the best gaming franchise ever created by Russians. It's like a modern Heroes Of Might And Magic, just made better. The amount of fun you can have in this game is unlimited: it has unusual but gorgeous graphics, its gameplay is extremely polished, there are countless boss-battles in the world of Endoria. Character costumisation is limited but the way the protagonist levels up is really up to you. Do you have a mage character and you want to level it up in the warrior tree? Do it: it's your choice. To be honest, they could have added some voice acting into the game, but I guess these Russians wanted to keep the nostalgia alive.
Write about Gaming and GET PAID. To find out more about the perks of being a Gaming contributor at WhatCulture.com, click here.
This article was first posted on January 7, 2013