Batman Arkham Origins: 5 Reasons It's Going To Be Awesome
So, we are almost a month away from our next eagerly-anticipated Batman entry in the acclaimed Arkham franchise. I felt…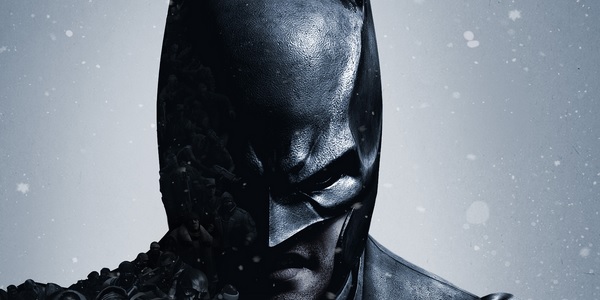 So, we are almost a month away from our next eagerly-anticipated Batman entry in the acclaimed Arkham franchise. I felt the need to try and appease my appetite for another Batman adventure by listing the reasons why this game is going surprise a few people.
A lot of people, myself included, were worried when Asylum/City creators Rocksteady Studios were not returning for this next installment; it seems they are busy working on another project at the moment (an Arkham City sequel for next-gen consoles if rumours are to be believed).
However, it seems the initial fears of WB Montreal creating this game are somewhat eased judging from recent trailers and information about the game; it seems to have been a case of "If it ain't broke, don't fix it" for Origins.
So, let's get into the reasons why Arkham Origins is going to be awesome (other than the fact that, you know, it's Batman…)
5. New Perspective/Story
Like I've said previously, this new take on the Arkham franchise looks to be a nice surprise. While, of course, it was worrying to hear that Rocksteady won't be returning, it was even more worrying to hear that the brilliant writer Paul Dini wouldn't be coming back for the prequel either.
Now, I'm not going to lie – that news really hit me hard. I've been a huge fan of Paul Dini's work on Batman through all different types of media for years, but WB Montreal did however manage to get a very capable substitute in form of DC regular Geoff Johns, a man known for his diversity in creating several stories for many of DC's most established characters.
This fresh new perspective and insight into the Batman mythos looks to have created another exciting adventure for us to tackle. Who can honestly say they are not geeking out over the fact that Batman will encounter several of his enemies for the first time in this game ( including The Joker), and also a tense if not awesome first encounter with one James Gordon.
The bottom line is that change can sometimes be good. Now, I'm not suggesting for a second that Rocksteady needed to leave or take a break from the franchise, but having someone else come in knowing what standard has been set and the expectation that comes with it looks to have produced a very worthy effort.
So, Batman, the mission is to survive one night trying to stop eight assassins from claiming a huge bounty on your head, and if you have time stop the man who put the hit on you, namely Black Mask? Sounds like a normal night in the life of the Dark Knight, right? I can't wait!