Mortal Kombat X Trailer: 6 Things You Need To Know
One of the biggest and goriest fighting franchises of all time enters its tenth instalment… you can sense the tabloid controversy already.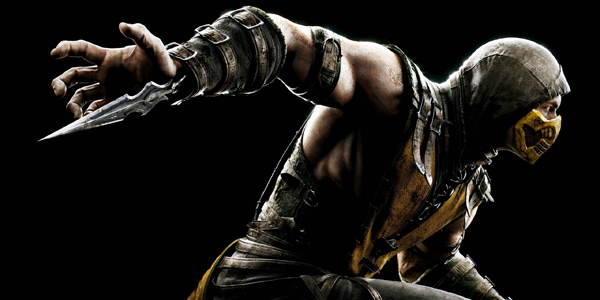 This week, NetherRealm Studios confirmed that Mortal Kombat X not only exists, but is slated for a cross generation release in 2015, releasing the first preview trailer for the game, which you can see below. The follow up to 2012's monumentally successful franchise reboot, MK X is promising to build on the thunderous legacy of the brutal beat 'em up as the series moves into the new console generation.
The trailer shows the franchise's two most iconic characters, Sub Zero and Scorpion, knocking seven bells out of each other in a bleak, snow-covered forest while Whiz Kalifa's "Can't Be Stopped" plays over the top. Specific focus is given to the line in the song "Who's next?" which appears to be the either the tagline for the game, or for the marketing around it. It's not unreasonable to assume that there will be further trailers coming out in the next 12 months or so showing Scorpion massacring his way through more of the game's characters either – here's to E3!
For all the next-gen spit and polish though, the trailer confirms one thing; this is still Mortal Kombat.
From the fighting style, the brutality to the iconic "FINISH HIM!" from the announcer, this is destined to be not only a worthy entry to the series but with any luck another superb evolution of the classic formula. Given the quality of the previous game, NetherRealm Studios are well placed to provide another killer fighting game that will have gamers alternately screaming with joy and wincing with pain as they both give and receive the beatings of a lifetime.
Here is what we've learned so far from the 2 minute long reveal: