WWE 2K14: 10 More Legends We Want To See
Over the weekend, 2K unveiled the beginnings of the roster for their hugely-anticipated WWE 2K14. Following the footsteps of recent…

Over the weekend, 2K unveiled the beginnings of the roster for their hugely-anticipated WWE 2K14. Following the footsteps of recent games, which have focused more on nostalgia than on the present-day product, the roster so-far released – which apparently accounts for around half of the final roster – relates largely to the 30 Years of WrestleMania mode, a campaign mode which will allow players to fight through over 45 classic WrestleMania matches.
However, we haven't seen it all yet. We know that the likes of Stephanie McMahon and Bruno Sammartino are also in the game, causing us to beg the question – which other WWE stars, namely legends, would we love to see make an appearance in WWE 2K14? Whether they've appeared in games before or not, this ambitious mode wouldn't be the same without these 10 unforgettable faces…
10. Rowdy Roddy Piper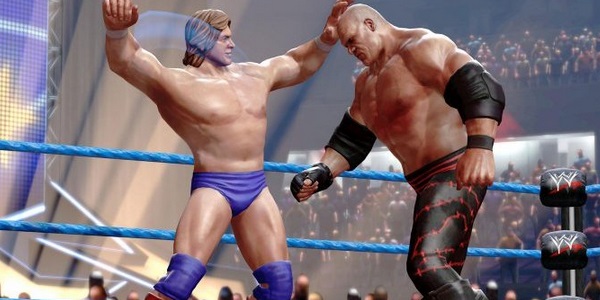 Like several wrestlers on this list, Rowdy Roddy Piper did make an appearance in the above WWE All Stars video game, but the sad truth is that, while the game had a distinctive visual style, it basically sucked.
After the 30 Years of WrestleMania roster was revealed this weekend, Piper took to Twitter to quite rightly declare that, "No Roddy Piper in 30 yrs of WM? Then it's not 30 yrs of WM!" Given his Intercontinental Title match against Bret Hart at WrestleMania 8, it's pretty ridiculous that he hasn't been announced yet, and his Tweet implies that he hasn't been approached at all either.
Given how iconic and unforgettable that match is, it seems absurd that it won't be included, especially considering that markedly less-memorable wrestlers – such as, say, Big John Studd – have made the cut. With his kilt attire and signature bagpipe entrance music, he quickly became a popular WWF superstar back in the day, and has made frequent re-appearances both in the ring and out of it.