12 Raunchiest Music Videos Of All Time
Sex sells. And there is nothing like a raunchy music video to go along with your song to propel it…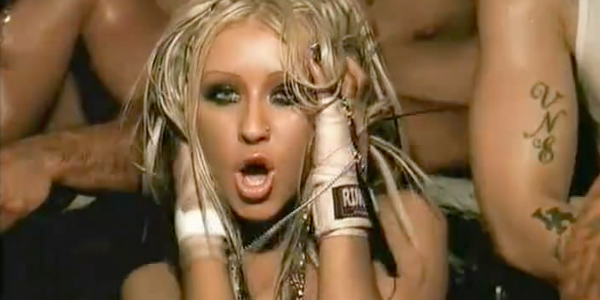 Sex sells. And there is nothing like a raunchy music video to go along with your song to propel it high into the charts. I am an absolute sucker for raunchy videos mainly because I am a pervert (you all know that by now) and also I enjoy seeing the inventiveness of video film directors in how they translate the raunchiness of the song into a visual medium. It is an art form.
I think that out there, Hip Hop has the edge when it comes to raunchy videos. Following Ludacris' P Poppin' and Nelly's Tipdrill Remix videos, I don't think the raunch factor could be turned up any higher or else it would veer into out and out pornography. This will actually probably happen or has happened. But it wouldn't be as appealing as the power of suggestion or the odd peek of a nipple. We don't need full on sex – too overwhelming.
The videos below all have a high raunch quotient which makes them fascinating to watch, if not erotic as well. Some are very naughty and others are more suggestive. Please enjoy them as much as I have!
12. Eric Prydz – Call on Me
Sexy aerobics class shenanigans from Eric Prydz. The instructor of the class and all of the ladies participating are very good looking and have amazing bodies. There is a lone male in the class who looks rather camp. The session consists of a lot of pelvic thrust exercises and pushing your bum in the air exercises. The camera lingers on crotches, bums and boobs. I think the Daily Mail got quite worked up about this video whenever it first came out. It is a sexy video, but I don't think the Daily Mail had seen P Poppin by Ludacris – now that's a controversial video.