Christmas Gift Guide 2016: 72 Essential Gifts You Need To Buy
Gaming
35. Zelda: 'The Legend of Santa' Christmas Jumper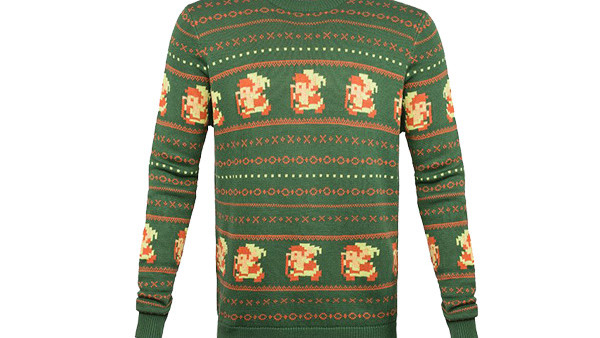 It's dangerous to get cold! Take this.
Nothing says 'Christmas is going to be awesome' like a new Zelda. And sure, Breath of the Wild is delayed, but this is the next best thing. Looks best when paired with a pointy green hat – why should Santa's elves have all the fun?
Exclusive to Merchoid, the official Zelda Christmas Sweater is 100% knitted and guaranteed to have you feeling spritely this Christmas!
Those dungeons get pretty chilly in December, but this Zelda Christmas sweater will keep you nice and toasty.
34. Football Manager 2017
The greatest footballing dynasty continues, with the release of this year's iteration of Football Manager. New features, added slickness and that same old irresistible feel make this the perfect gift for any budding manager in your family. Just don't expect to see them much afterwards.
33. Sega 3D Classic Collection DS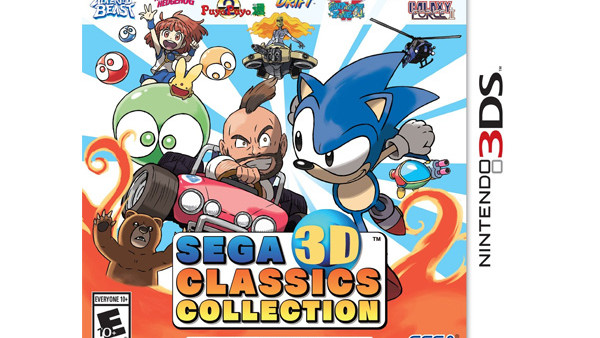 Sonic on a Nintendo?! What madness is this?!
Including some of SEGA's most beloved classics, this collection offers more than just a copy of the original: each of the titles has been redeveloped to create an immersive 3D experience for new fans and old. Titles included are 7 Classic Games: Power Drift, Puyo Puyo 2, Fantasy Zone II W, Sonic The Hedgehog, Thunder Blade, Galaxy Force II, Altered Beast 2, Fantasy Zone II and Maze Walker. You don't get that sort of value often.
Win a copy here.
32. LEGO Dimensions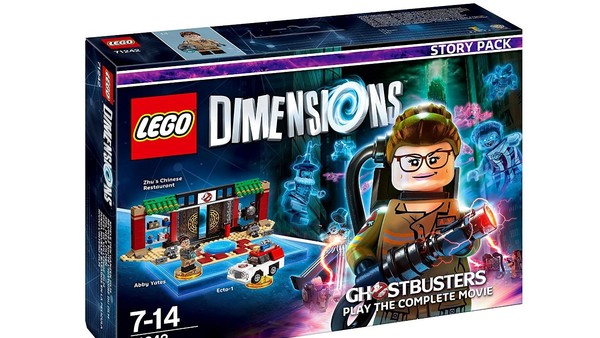 LEGO Dimensions has redefined collecting and playing, with an irresistible expansion of LEGO's core values of imagination and encouragement to play beyond boundaries.
When a mysterious and powerful vortex suddenly appears in various LEGO worlds, different characters from DC Comics, The Lord of the Rings and The LEGO Movie are swept away in the core game. Expansions include Ghostbusters, Gremlins, The Simpsons and almost every major geek universe imaginable, and it's set to get even bigger.
31. WWE 2k17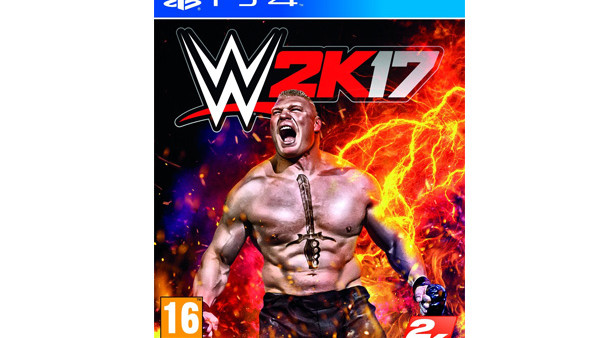 It's time to get back into the game. This year, 2K's latest wrestling video game is yet another confident step forward, with more playable characters, improved game modes and customisation and the return of fan favourite features. This is how wrestling gaming should be and it's a perfect companion to the real life product.
30. NBA 2K17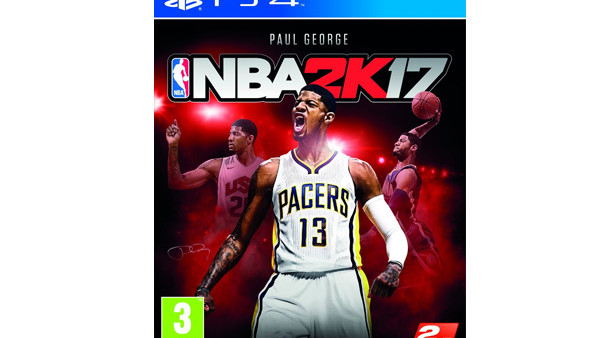 The latest addition to 2K's behemoth basketball video game series sees the return of beloved core features, improved graphics and game modes and a general evolution that continues to prove that this is the benchmark for basketball games. And it's set really bloody high.
29. Rock Band Rivals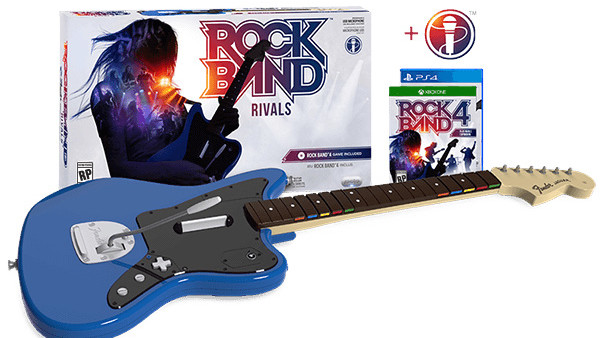 Who says rock is dead? With the new Rock Band Rivals expansion, fans can enjoy the best party game on the planet, putting you and your friends on stage to perform the greatest hits in music history. As well as the core game tracks and the almost 2000 tracks available to buy, the new expansion brings brand new features...
Rockudrama is a new dynamic narrative campaign mode where you perform your way through an epic rock documentary about *your* band. In Rivals Mode you can join Crews to prove your skill and crush your opponents through weekly challenges in Rivals, a brand new competitive online multiplayer mode. It's time to rock around the Christmas tree again.
28. Carnival Games VR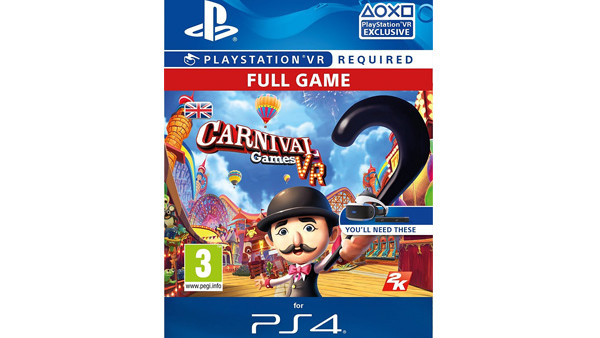 Got your hands on PS VR? Then this is the inclusive family-friendly game you're looking for.
Carnival Games VR brings an all new immersive virtual reality experience, allowing you to explore the park, interact with patrons and play up to 12 different games. Enter a themed Carnival Alley where you can play a game and earn tickets for fun virtual prizes or unlock another game.
Whether it's scaling a castle in Climbing Wall, rolling for a high score in Alley Ball or shooting basketballs in Swish – there is something for everyone.
27. Call Of Duty: Infinite Warfare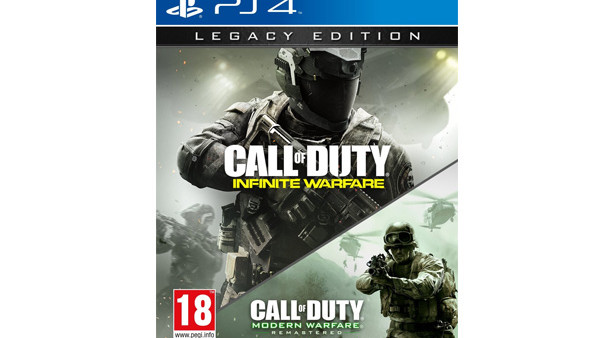 Call of Duty: Infinite Warfare delivers something for every Call of Duty fan with three unique game modes: Campaign, Multiplayer, and Zombies. It's a gaming revolution and an experience that will delight old fans as well, delivering a rich and engaging narrative in a setting unlike anything to date in a Call of Duty game.
War has never felt like this. As a bonus, the Legacy Edition comes bundled with the remastered version of the iconic classic Modern Warfare - in itself well worth the cover price.
26. Destiny: The Collection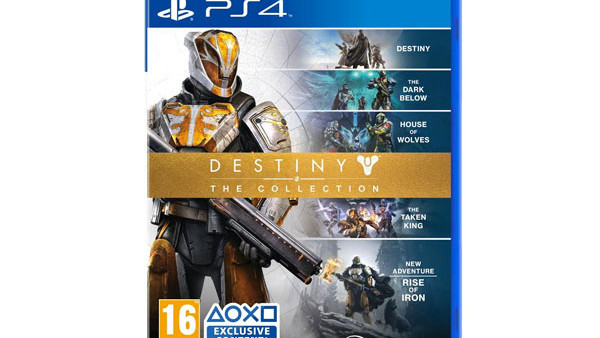 Destiny - The Collection contains every release from the award-winning action adventure franchise to date, including the new large expansion, Destiny: Rise of Iron. It's the perfect opportunity for Guardians to embark on journeys they may have missed as well as a great starting point for new players wanting to join the Destiny community. In Destiny, players can explore ancient ruins of our solar system in a single-player campaign, and also join up with friends in three or six-player co-op adventures.
It's never been a better time to explore the shooter of the generation and Become Legend.
25. Skylanders: Imaginators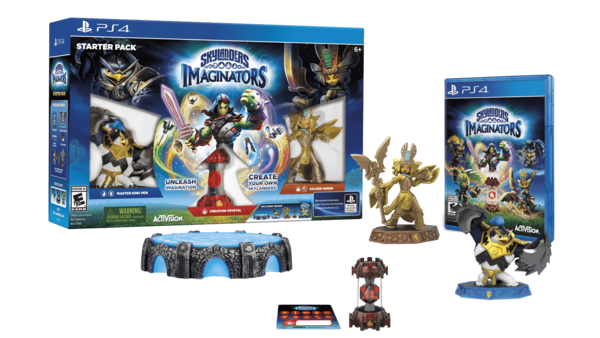 This winter show us your creativity in designing your very own Skylander to help stop Kaos from completing his army of Doomlanders!
Make your journey across Skyland with your personalised character and battle against the evil of Kaos. Fight alongside twenty new Senseis and the familiar 300 characters from the previous editions of the Skylander franchise.
Ensure the return of safe use of 'mind magic' and halt the dastardly plan of Kaos in the vivid and wonderful world of Skyland. This Christmas, join the exciting journey in the fight against Kaos!
Next up, Wrestling & Merch...