Spurs News: Tottenham Should Replace AVB With Alex Ferguson, Says Lord Sugar
Sir Alex Ferguson should come out of retirement and replace Tottenham manager Andre Villas-Boas, according to the Lilywhite's former chairman…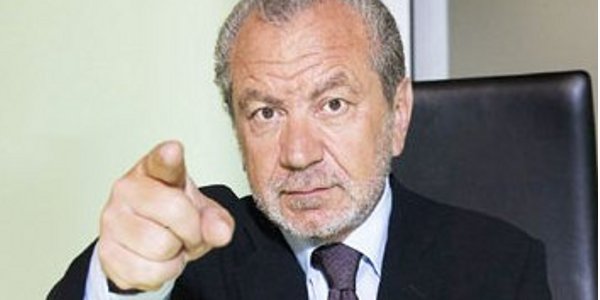 Sir Alex Ferguson should come out of retirement and replace Tottenham manager Andre Villas-Boas, according to the Lilywhite's former chairman Lord Sugar.
Speaking to the London Evening Standard, Lord Sugar questioned Villas-Boas tactics and called for Ferguson to perform a sensational U-turn on his retirement plans.
Villas-Boas' position at Spurs has been placed under the microscope following their humiliating 6-0 hammering by Manchester City in the Premier League, a result which leaves them ninth in the table.
But 'The Apprentice' star, now sits in the House of Lords, believe Tottenham's problems precede that sobering fixture.
He explained to talkSPORT:
"I've struggled to understand AVB's tactics, you wonder how we are going to get a goal.

"Four, five or even six games before [the 6-0 defeat to Manchester City] you couldn't see where the goals were coming from.

"The formation that AVB plays, I don't understand at all. I put my hands up, I am no great football expert, but I don't understand it at all."
Sugar teamed up with Terry Venables and bought Tottenham Hotspur football club in June 1991, and ended his association with the club in 2007, but he clearly still has strong feelings where the Londoners are concerned.
So much so, he suggests Villas-Boas should receive the same dreaded words "you're fired!" that the unlucky contestants of his BBC show hear on a weekly basis.
And who should replace the Portuguese boss? None other than Alex Ferguson, of course, who called time on his quarter-century reign at Manchester United earlier this summer by stepping into retirement.
Sugar continued:
"My dream would be that my good friend Sir Alex Ferguson will get itchy feet in about a year or so and decide he wants to get back into management and maybe bring his wonderful wife down to London and manage our team.

"If he comes to watch the game, I will suggest some nice houses for him and his wife to stay in."
Villas-Boas' Tottenham side were hoping for a successful season this term by using the proceeds from Gareth Bale's sale to Real Madrid to fund a £100 million summer spending spree and raise hopes for the new season.
But those hopes have since turned to fear with Ferguson's former side United due at White Hart Lane on Sunday in rampant form, having dismantled Bayer Leverkusen 5-0 last night.
And Sugar believes Spurs could have avoided the situation they currently find themselves in, had they invested the proceeds from Bale's sale a little more sensibly.
Sugar concluded:
"(Chairman) Daniel Levy did a very good deal with [Gareth] Bale. He was going, there was nothing he could do about it, and he has given (sporting director) Franco Baldini the money to go out and spend, but I wonder if it is just a case of spending for the sake of spending it.

"Maybe we should have sat back a few moments and been a bit selective, a bit like (Arsenal boss) Arsene Wenger."