The Ultimate Fighter: Jones vs. Sonnen Premiere Recap
The Ultimate Fighter hasn't exactly been that great for the last few seasons. From the coaches, to the fights and…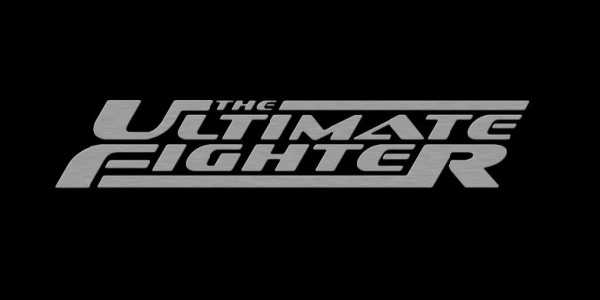 The Ultimate Fighter hasn't exactly been that great for the last few seasons. From the coaches, to the fights and the awful decision to the move the show to Friday night there hasn't been a lot of fan interest in the reality series. As much as the show is about the fighters living together and trying to win contracts with the UFC it's the coaches that generate most of the hype. The last couple of seasons (not counting the international versions) have failed to deliver on that front.
Shane Carwin and Roy Nelson as coaches last season was hard to get excited about for multiple reasons. There wasn't much of an established rivalry between the two, neither man was really near contention for a title shot and the fight just wasn't that interesting. Then after the dud of a season Carwin gets injured and we get Matt Mitrione stepping in to fight Nelson. Before that we had rivals Dominick Cruz and Urijah Faber as coaches, but TUF was again plagued by Friday night airings and a coach's injury. The response to series has since become an apathetic and overwhelming, "Meh." All of that is poised to change after the debut of season 17 – Team Jones vs. Team Sonnen.
Moving to Tuesday night is a no-brainer after the show failed to generate decent ratings on Friday night, but the big draw here is recruiting the organizations current light-heavyweight champion, Jon Jones, to coach against the undisputed king of trash talk, Chael Sonnen. The decision is controversial as many feel that Sonnen doesn't deserve a title shot against Jones. This argument isn't without merit because Sonnen lost his last fight via 2nd round stoppage to middleweight champ Anderson Silva, and he hasn't fought at light heavyweight in years. Here's a question though – which LHW fighter right now could generate as much hype for the show as MW Chael Sonnen? So what happened on the debut episode of TUF 17?
The show starts and right away we're shown introductions from Jones, Sonnen, and Dana White talking about how hard it is to compete on The Ultimate Fighter. We get our first introductions of some of the fighters who all tell pretty common stories of the hardship and sacrifice that comes with competing as a mixed martial artist. One new change this season is that family and friends of the fighters can watch the elimination fights.
Five minutes in and we get our first Jones and Sonnen encounter. Jones was originally supposed to fight Dan Henderson at UFC 151, but after Henderson blew out his knee Jones was left without an opponent. Enter Sonnen. Jones refused to fight him on eight days notice and there's our explanation as to why Sonnen is getting this title shot and coaching position. Sonnen comes in and makes a random joke before coming off surprisingly cordial towards the LHW champ. Jones is very cold and dismissive.
The fighters walk into the training center and are greeted by Dana White and one of his patented F-bomb filled motivational speeches. I was eagerly awaiting the infamous, "Do you want to be a [expletive] fighter?!" line but it didn't happen. Next we're shown a montage of fighters warming up and getting prepped for their fights as Jones comments on how nervous a lot of the guys are and we're on to the fights.
Jake Heun vs. Adam Cella
Good action right from the start with both fighters exchanging early. Decent combos from each. Takedown by Cella within one minute. Good ground work and an armbar attempt by Cella followed by a slam from Heun. Cella tightens up the armbar and gets the tap. Winner – Adam Cella by armbar.
Zak Cummings vs. Nik Fekete
Right away Fekete comes out throwing looping haymakers. Attacks with a kick followed by a wide punch with hands down and Cummings counters with a punch that drops him. Cummings lands a few shots for good measure and the fight is over. Winner – Nick Fekete via TKO.
Elden Sproat vs. Kevin Casey
During fighter bios Casey mentions his connections to the Gracie family. Both fighters come out and there's no glove touch. Cut to performance highlights and we see Casey absolutely dominating this fight before sinking in a rear naked choke for the tap. Winner – Kevin Casey via RNC.
Scott Rosa vs. Tor Troeng
Fighters touch gloves and then we get more Jones and Sonnen banter as the coaches jab at each other. Good grappling exchange between Rosa and Troeng before Troeng takes Rosa's back and gets the rear naked choke. Winner – Tor Troeng via RNC.
Clint Hester vs. Fraser Opie
Nice body work by Hester early on. He gets a takedown and puts on a dominant display of ground work. Cut to highlights. Winner – Clint Hester via unanimous decision.
Ryan Bigler vs. Bubba McDaniels
Jones and McDaniels both mention how they are team mates at Jackson's MMA. Flurry by Bigler early before McDaniels gets control against the fence. Bigler gets a takedown but both fighters are back on their feet shortly afterwards. Jones starts giving McDaniels advice after the first round ends. Second round starts with a takedown by McDaniels after battling for control against the fence. Not much happening on the ground until McDaniels starts opening up with heavy shots. McDaniels takes Bigler's back and continues landing big shots. Winner – Bubba McDaniels via TKO.
Josh Samman vs. Leo Bercier
This is Samman's fourth try out for TUF. Fight starts without a glove touch and Samman gets an early takedown before landing some vicious body shots. Jones starts giving Samman advice from his seat and Samman starts throwing…double axe handles? Gets Bercier's back and lands some more ground and pound. Winner – Josh Samman via TKO.
Kito Andrews vs. Kelvin Gastelum
This one goes straight to the performance highlights and shows Gastelum getting mauled in the first round before coming back strong in the second with dominant grappling. Winner – Kelvin Gastelum via unanimous decision.
Jimmy Quinlan vs. Mike Persons
Big takedown early by Quinlan followed by vicious ground and pound. Winner – Jimmy Quinlan via TKO.
Uriah Hall vs. Andy Enz
Hall immediately goes for a flying knee but calls it off at the last second and throws a kick. Shows good head movement before getting the takedown. Short grappling exchange on the ground before getting back to the feet. Another striking exchange and Hall gets the takedown again, but both are on their feet shortly after. Hall starts mixing up his striking with some big shots. Another takedown and Enz rolls into Hall's guard then passes to half guard. Hall attempts a triangle before rolling into mount. Back on the feet and Enz goes for a standing arm triangle as the round ends. Second round starts with a head kick from Hall. Enz goes for a leg pick and ends up eating a few punches. Hall throws some spinning back kicks and Enz goes for a lazy takedown that succeeds before landing a few shots from half guard. Hall gets the back and lands some more strikes. Winner – Uriah Hall via unanimous decision.
Gilbert Smith vs. Eric Wahlin
This one is quick. Smith counters a kick from Wahlin with a takedown and goes for an arm triangle from half guard. Winner – Gilbert Smith via arm triangle.
Nicholas Kohring vs. Luke Barnatt
Barnatt stumbles Kohring early. Kohring throwing big looping punches while Barnatt's striking is much crisper. Barnatt uses his reach and striking advantage to cruise to an easy decision. Winner – Luke Barnatt via unanimous decision.
Dylan Andrews vs. Tim Williams
Andrews lands some big shots that stagger Williams early before going for a standing Kimura. Takedown by Andrews is answered with a takedown by Williams. Andrews moves to dominant position and grinds out a decision. Winner – Dylan Andrews via unanimous decision.
Collin Hart vs. Mike Jasper
Hart goes to town using his dirty boxing to control Jasper. Gets the takedown and catches Jasper in a rear naked choke. Winner – Hart via RNC.
So the fights are over and it's time for the coaches to make their picks. Sonnen wins the coin toss and chooses to get first fighter pick which allows Jones to make the first match.
Team Sonnen: Luke Barnatt, Uriah Hall, Zack Cummings, Tor Troeng, Jimmy Quinlan, Kevin Casey, Kelvin Gastelum.
Team Jones: Clint Hester, Josh Sammen, Bubba McDaniels, Gilbert Smith, Collin Hart, Adam Cella, Dylan Andrews.
Dana White announces that the wildcard is back this season and that there will be $5000 bonus for every fighter that finishes his fight. There are also going to be bonuses of $25,000 for the best knock out, submission and fight of the season. Jones announces the first fight for the next week – Luke Barnatt vs. Gilbert Smith.