12 Great Comic Book References In Buffy & Angel
Buffy the Vampire Slayer and Angel were, as we all know, created and produced by Joss Whedon – current creator,…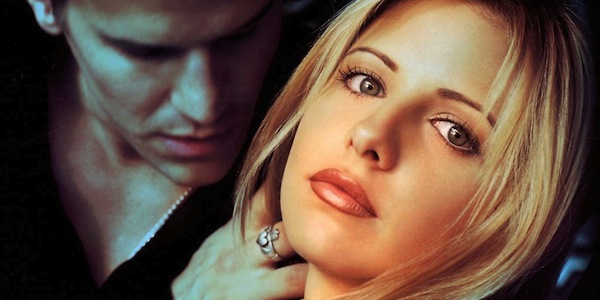 Buffy the Vampire Slayer and Angel were, as we all know, created and produced by Joss Whedon – current creator, writer and/or director for many a Marvel movie and comic.
He's a big fan of comic books and has been inspired by them a lot in his career – no more so than when he was at the helm of both Buffy and Angel.
As a result, there were numerous references to comic books in both shows – both obvious and subtle – and that's what we'll be taking a look at here.
Comic book characters got mentioned explicitly, as did comic book concepts and comic book items, while some were less clear (but we caught them anyway).
Here are twelve great comic book references in Buffy the Vampire Slayer and Angel…
Honourable Mention: Shawarma – Teacher's Pet
OK this isn't really a comic book reference, but it explains the bizarre scene at the end of the Avengers movie in which Tony Stark – fresh from having saved the world – comes round from being unconscious to express his desire for some shawarma (despite not knowing what it is) and the team are subsequently seen eating it amidst the post-battle of New York carnage.
It stems from Nicholas Brendon's first audition for his role as Xander Harris in Buffy the Vampire Slayer.
Apparently Brendon, following his audition, randomly came out with "does anybody feel like shawarma? I feel like some shawarma!"
For some reason, this resonated with Joss Whedon and was the key to Brendon getting the part. Whedon thought "this guy speaks to me!" and the rest is history.
The exact words uttered by Brendon were used by Tony Stark in the Avengers movie. Cool huh?
Now on to the actual list…