Sherlock: 10 Ways The Show Can Succeed Without Moriarty
(Please note that spoilers are included in this article) Sherlock Holmes is a classic literary figure and a cultural phenomenon…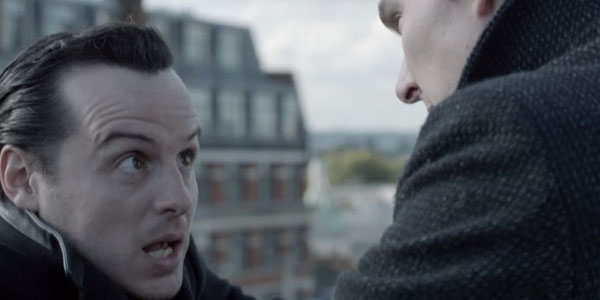 (Please note that spoilers are included in this article)
Sherlock Holmes is a classic literary figure and a cultural phenomenon . The Great Detective has had an incredible influence over the decades, inspiring everyone from Doctor Who to House M.D. Furthermore he is one of the most portrayed characters of all time, with over seventy actors playing him on screen through the years. However one of the all time great adaptations, along with the Basil Rathbone and Jeremy Brett versions, has to be the ongoing tv series 'Sherlock'.
Written by Steven Moffat and Mark Gatiss, both of whom are heavily involved with Doctor Who, this is a modern day adaptation of the original Arthur Conan Doyle novels. The programme has been heavily praised for giving the character a resurgence in popularity, by proving that the stories were always about more than the Victorian setting. This was a series with unique mysteries and timeless characters: None more so than Professor James Moriarty, the original arch nemesis. Long before the likes of  Magneto or The Master, Moriarty showed that the ultimate villain should have some core similarities with the hero. The Professor is as renowned, brilliant, egocentric, and emotionally withdrawn as Holmes and provides the evil Yin to his Yang. After all, for every action there is an equal and opposite reaction.
Unlike many contemporary villains Moriarty does not overstay his welcome; appearing in only two of the sixty canonical stories. It is in his first and most prominent story 'The Final Problem' that he loses his life at Reichenbach Falls, wrestling with Holmes over a waterfall. This scene was altered for the finale of the last series, with Moriarty choosing to shoot himself rather than let Sherlock save his friends (forcing Holmes to fake his own death, as their safety depended on his suicide). Both Moffat and Gatiss have publicly stated that 'Jim' Moriarty is deceased, and if they continue to follow the canon then he won't be returning. Considering the very positive reception Andrew Scott's portrayal of this character received, this could be seen as a risky move by television executives. Which begs the question, can the series survive without its lead villain?
Here are 10 reasons why it can…