The Walking Dead Season 4: 5 Things That Should Not Happen Next
Season 4 resumes on February 9th…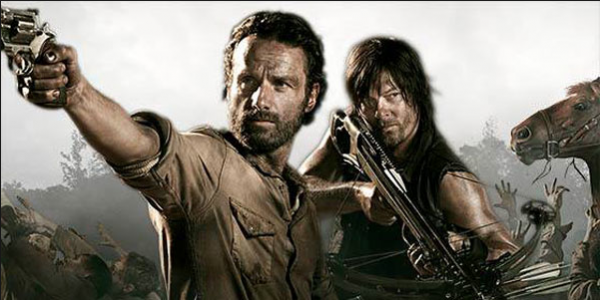 The Walking Dead has always been a popular program. Based on an already-popular series of graphic novels, the show had a winning formula from the start. Pre-existing fan base + the network that brought Mad Men and Breaking Bad + zombies? Everybody was a winner. Still, nobody could have predicted just how incredibly popular the show would become. With the three and a half seasons that have aired so far, The Walking Dead has expanded into a global phenomenon that has raised its cast to stardom and convinced viewers everywhere that they should probably get started on their crossbow training. Currently in its fourth season, The Walking Dead shows no sign of stopping.
In the first half of Season 4, a lot happened. Walkers threaten to take down the fences of the prison where the survivors had found sanctuary. A young boy dies of a mysterious flu and reanimates. Two people are found murdered with their bodies burnt. A terrible illness spreads through the cell blocks, killing nearly all who are infected. Walkers breach the fences. Finally, on the midseason finale ("Too Far Gone") that aired on December 1, 2013, the Governor attacks, destroying the prison and killing innocents. Team Prison is ripped apart, and the survivors split into unlikely new groups as they flee from their annihilated sanctuary into the deadly world of the zombie apocalypse.
Cue hiatus.
In the months that the show has been off the air, viewers have been asking new questions, theorizing future plot lines, concocting conspiracy theories, and working on their own zombie survival plans. Fortunately, the second half of Season 4 resumes on February 9, and we'll be able to see if it is everything that we wanted and more. Still, there are some things that–as much fun as they are to theorize about and plan–really should not happen. Here are 5 of them.
Note: This is an entirely spoiler-free look at the rest of Season 4.