WWE: 10 Greatest Ever Sting Moments
For what seems like years now, Sting joining World Wrestling Entertainment has been a dream of wrestling fans. It will…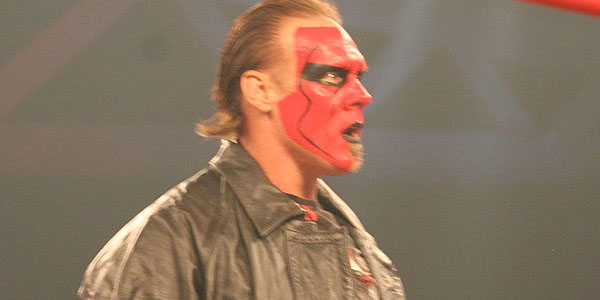 For what seems like years now, Sting joining World Wrestling Entertainment has been a dream of wrestling fans. It will finally give us the one thing we've never witnessed:  Sting performing at a Wrestlemania.  Reports have been popping up on news sites all over the internet recently, speculating that Sting has signed a deal or is close to signing a deal.  The Icon remains one of the only wrestlers to never work for Vince McMahon and even in the twilight of his career, Sting commands respect from long-time fans.
As Wrestlemania 30 draws nearer, it seems only appropriate to look back on the Stinger's best moments from his illustrious wrestling career.  From the Universal Wrestling Federation, to the NWA and WCW, and finally to TNA, Sting has left a path of memories that most fans will never forget.  His wars with Ric Flair and Vader are the stuff of legend, but one final opponent seems to stand in his way:  The Undertaker.
Will Sting and the Undertaker come face-t0-face on the biggest stage of them all?  We can only dream.  Until then, let's take a look at moments when Sting was head and shoulders above the rest.