10 Most Watched WWE Network Shows This Week (June 14)
What shows caught our eye this week?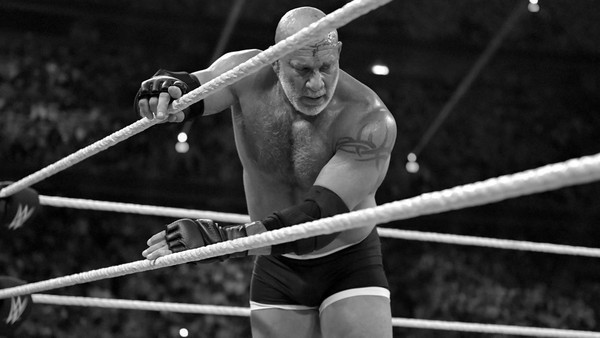 We're a week removed from one of the most shambolic shows WWE has ever presented, Super ShowDown.
The biannual 'Banter Era' bonanza in Saudi Arabia served up another scorching slice of 'you know what' last Friday. Disregarding the problematic circumstances surrounding the Jeddah show which led to even more wrestlers refusing to travel, what was produced inside the ropes left a lot to be desired.
Shane McMahon defeated WWE's golden-boy Roman Reigns, and if rumours are to be believed may well be the one to dethrone Kofi Kingston in the near future. Lars Sullivan inexplicably beat the Lucha House Party by DQ, Randy Orton & Triple H went TWENTY FIVE MINUTES in 100 degree heat, and Mansoor popped the crowd by winning a 50-Man Battle Royal...which featured 51 wrestlers.
Then there's the main event between The Undertaker and Goldberg. The showdown between these two legends was highly-anticipated but tempered with (what turned out to be well-founded) concerns about how the match would play out. In the end, Taker's post-match expression told the whole story.
Nevertheless, what are the shows that caught the public's eye over the past seven days?
Ranging from a fascinating insight into what HHH gets up to during WrestleMania week to Drew Gulak's shocking 205 Live return, and from one of the best pay-per-views of the year to one of the absolute worst, these are the 10 most watched WWE Network shows this week...