10 Most Watched WWE Network Shows This Week (May 17)
What shows caught our eye this week?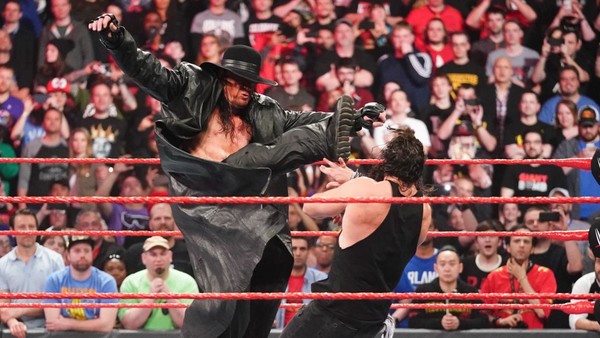 It's been another crazy week of TV for fans of WWE.
The 'Wild Card Rule' continues to throw up surprises on both Raw & SmackDown Live, we saw the (highly-anticipated?) return of Mojo Rawley to our screens too, and all eyes now turn to this Sunday's 'Money in the Bank' pay-per-view.
Whilst the coming weeks will no doubt be dominated by coverage of the event and the subsequent fallout from one of WWE's best PPVs, all people have been talking about this week has been WWE's 'Holy Grail' documentary.
The infamous match between Bret Hart and Tom Magee was considered lost for many years until it was recently discovered in a collection of Hart's old tapes and finally revealed to the world in all it's glory.
That will no doubt feature in coming weeks, but what are the shows that caught the public's eye over the past seven days?
Ranging from Matt Riddle vs. Adam Cole in NXT to Akira Tozawa & Mike Kanellis' No DQ match on 205 Live, and from Hulk Hogan's surprise appearance at WrestleMania to The Undertaker returning the night after, these are the 10 most watched WWE Network shows this week...