10 Reasons Why WWE Owner Vince McMahon Just Lost $842 Million
Chronicling everything that has caused Vince McMahon to lose a fortune this year (and we are only in May).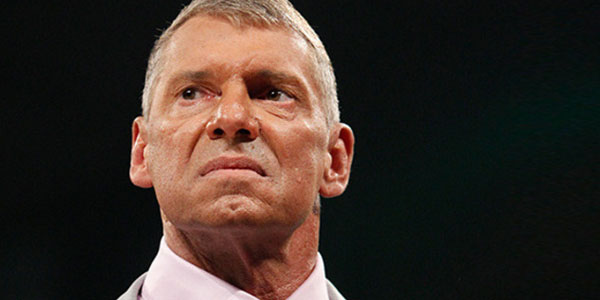 To say the period since WrestleMania 30 has been a disappointment for Vince McMahon would be an understatement. WWE have been in a creative and commercial decline, the likes of which have resulted in an extraordinary loss of the company value.
As part of the WWE stock crash, McMahon has personally lost $842 million dollars since just before WrestleMania to now. How has he gone down so much in worth? It's a combination of factors and some very big misjudgements. Vince is still worth around $700 million but there's no doubt about how embarrassed he is right now. For the WWE share price to close at $19.93 on the 15th of May and be down to just $11 the next day, it's a sign that the WWE Chairman has messed up big time somewhere along the way. The old chant of "You f****d up, you f****d up" suddenly springs to mind.
Messed up indeed. Can you imagine how it feels to lose $842 million? Vince is "going crazy" over the scrutiny he is under right now according to reports, and the future doesn't look much better for the WWE. Dave Meltzer's latest Wrestling Observer Newsletter details with pessimism the bleak outlook for the rest of 2014 and 2015. The current WWE projections for next year have them losing money unless they hit a range of 1.16 million Network subscribers. For this year, their own internal projections are losses of between $45 million and $52 million – which would be the biggest financial loss in the wrestling industry EVER apart from the WCW $62 million loss in 2000. That's pretty scary when you think about it, WWE's losses being discussed in the same sentence as the now defunct WCW.
Here we examine the 10 factors which cost Vince McMahon $842 million.