10 WTF Moments From WWE Legends House
WWE legends like you've never seen them before!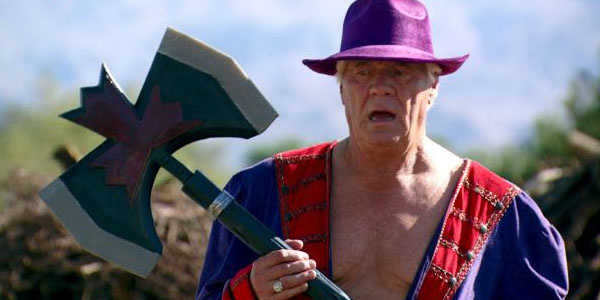 WWE Legends House is the first reality television program available on the WWE Network. Eight WWE legends: "Rowdy" Roddy Piper, Hillbilly Jim, "Hacksaw" Jim Duggan, Tony Atlas, Jimmy Hart, Pat Patterson, "Mean" Gene Okerlund and Howard Finkel all move in together and the hilarity ensues. While we best know these legends from watching them in the ring, Legends House offers us a look at the personal lives of our beloved childhood heroes every Thursday at 10pm on the WWE Network.
Seven episodes in and we know things about these grapplers that we may have been better off not knowing, like Tony Atlas' foot fetish (more on that later.) Ashley, the show's host, and her now infamous "hello boys" catchphrase puts the legends in different activities on a daily basis. The legends so far have been male models in Las Vegas, participated in a "Larping" battle and filmed commercials for local California businesses and other moments that make the viewer say WTF.
There is animosity between Tony Atlas and Hacksaw Jim Duggan that has carried on for over two decades and the tension has taken over the house. We also get to see the legends cook for one another, which leads to more arguments. Read on to discover 10 WTF moments from season one of Legends House.