25 Most Revealing WWE Instagram Posts Of The Week (July 29th)
Pizza, pregnancy and perilous stage climbs...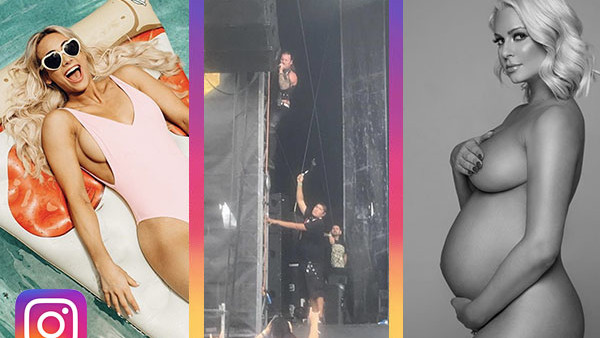 The sun is out, WWE has come to the UK in an even bigger way and John Cena might be facing The Undertaker at Summer Slam (god knows they need some added interest on that card)... Basically, there's a lot of reasons to feel full of summer loving. If you're a fan of Brock Lesnar, the rumours of him maybe having signed a new WWE contract should improve that even more.
In other definitely-ratings-targeted news, The Rock might be back on Raw with an eye on a WrestleMania 35 match too AND we might finally be coming to a conclusion on Rey Mysterio's new WWE deal. Thankfully, he wants to end his career there too, so we won't end up with another slow-burn contractual flirtation in a few years...
There's also been news of record profits, Matt Riddle possibly signing for NXT and Chris Jericho has been talking up his willingness to work with the newly-good-again Impact. Vince will be delighted.
And through it all, the superstars past and present took to social media to show off their real world selfies, their dangerous stage stunts and their workouts. This was the week in WWE Instagram...