WWE: 5 Biggest Stories From NXT: Takeover
NXT, the developmental territory of WWE, debuted its second live special event on the WWE Network on Thursday night. Takeover…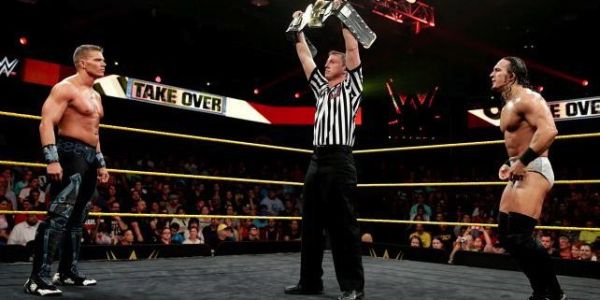 NXT, the developmental territory of WWE, debuted its second live special event on the WWE Network on Thursday night. Takeover featured five matches during its two-hour broadcast, as well as an impromptu battle. Adam Rose would take on Camacho in the opener; while Rusev battled Mojo Rawley in an unscheduled brawl. The card also featured a number one contenders match between Sami Zayn and Tyler Breeze. Furthermore, every NXT title was defended on the show — the Ascension defended their tag team belts, a new NXT Women's Champion was crowned, and Adrian Neville put his NXT Championship on the line against Tyson Kidd.
As proved by Takeover — as well as the previous special, Arrival — NXT continues to provide an exciting alternative to WWE's flagship programs. The small promotion — which calls Full Sail University home — also provides a glimpse into what we can expect from WWE in the future, as evidenced by the recent call ups of NXT stars Paige, Bo Dallas, and Adam Rose. Takeover was an exciting event with several key stories coming from it that will continue to impact NXT and possibly even WWE. Join us as we take a look at the most important matches, moments, and stories coming out of NXT's thrilling Takeover event.
5. Konnor And Viktor Continue Their Ascension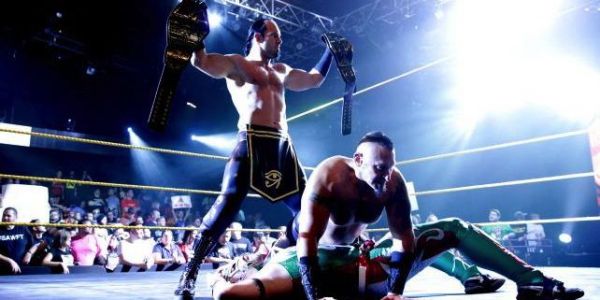 The Ascension, consisting of Konnor and Viktor, continued their reign of domination and destruction. They defended their coveted NXT Tag Team titles against the team of El Local and Kalisto. Despite their best efforts the luchador duo proved no match for the Ascension.
Konnor and Viktor displayed their raw power and tenacity against the smaller tandem. Quite frankly, they wiped the floor with their opponents. Kalisto attempted a comeback, landing some nice kicks and a high-flying headscissors takedown before making the desperate tag. El Local charged his opponents, even landing a springboard moonsault on Konnor.
However, in the end, the Ascension took the win with their "Fall of Man" finisher — a combination leg sweep and flying european uppercut. The Ascension continue their 260 day run with the tag team belts, looking stronger every time out.