Sting Will Work One WWE Match Against The Undertaker Before Retiring
Sting will work just one WWE match, with the idea of it being against The Undertaker at WrestleMania 31, reports…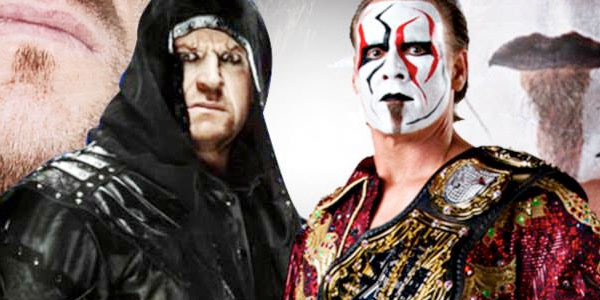 Sting will work just one WWE match, with the idea of it being against The Undertaker at WrestleMania 31, reports the Wrestling Observer.
Sting is in fact already studying Undertaker tapes in oder to prepare himself for the match, which could be set up at this years WrestleMania or the next night on Raw. The plans could be even held off until closer to the time, although with Sting in the WrestleMania area for the WrestleCon event next weekend, there's certainly a suspicion he might also be in town to make his WWE debut.
The concrete confirmation of Sting signing isn't even set in stone yet, but internally it has been accepted for months as guaranteed. Given Sting's private nature and WWE's efforts, they could easily be managing to keep a fair bit of information under wraps right now.
The idea that he only works one WWE match would make his involvement feel even more special. Sting Vs Undertaker is certainly an exciting proposition for WrestleMania 31 in Santa Clara next year, although in reality it faces several dilemmas. Firstly, what kind of shape will the then 56 year old Sting be in he doesn't work a match between now and next Spring? Secondly, the outcome of a Sting vs Undertaker match is painfully predictable, hence the drama is significantly reduced. We all know Undertaker wins that match. There's no way a part time former WCW star comes in for one match and ends Undertaker's 22 year legacy.
Still, whatever WWE decides to do with Sting, it'll be great to see this icon of the industry finally on the big stage he deserves.