The Ultimate Warrior: His 10 Best Matches
With the untimely passing of the Ultimate Warrior on Tuesday, wrestling fans around the world expressed their admiration for a…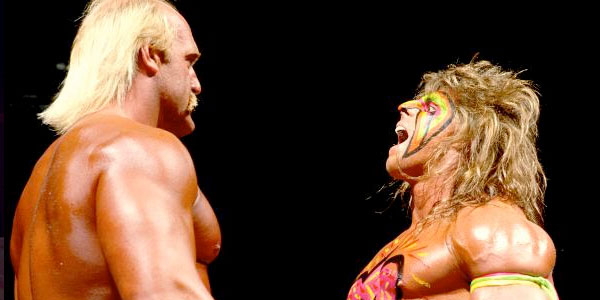 With the untimely passing of the Ultimate Warrior on Tuesday, wrestling fans around the world expressed their admiration for a man who was born Jim Hellwig but spent years as a superhero from Parts Unknown.  With his face painted with the famous logo, the Ultimate Warrior had an intensity that has never been matched in a wrestling ring.  No matter what you thought of his in-ring work, there was no doubt that Warrior was something special and the connection he had with fans was second only to Hulk Hogan.
The Ultimate Warrior worked his way up the WWF roster in the late 1980s and finally defeated the legendary Hogan at WrestleMania VI.  That should have been the beginning of his main event run but instead turned out to be his peak.  Warrior briefly departed the WWF in 1991 until returning in 1992.  His return was somewhat unremarkable and he semi-retired until making a full-time return in 1996 for a fledgling World Wrestling Federation.
After his run in WCW in 1998, Warrior retired from professional wrestling and devoted himself to various projects inside and outside of the sport.  Though his career was not as lengthy as some of his peers, the Ultimate Warrior undoubtedly left a mark on wrestling fans and history with his unique blend of intensity and charisma.
Throughout his career, Ultimate Warrior was not known as an in-ring technician or a solid worker but he did manage to have great matches when matched with the right opponent.  The best matches of Warrior's career usually came on the big stage and that is a main reason fans remember him so fondly.