The Undertaker In Hospital After Losing The Streak At WrestleMania 30
The Undertaker was hospitalized last night with fears of a concussion and a neck injury, reports the F4Wonline.com. He was…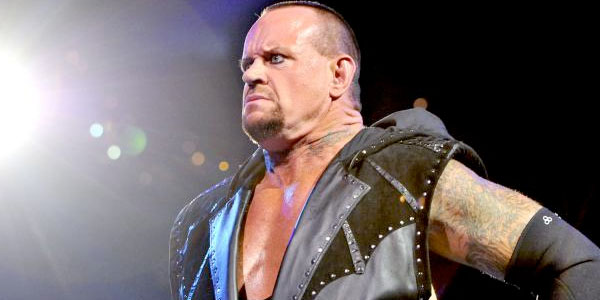 The Undertaker was hospitalized last night with fears of a concussion and a neck injury, reports the F4Wonline.com.
He was taken to the hospital by ambulance after WrestleMania 30 and was remaining in over night for observation. The injury had no impact on the finish, it went to plan, Brock Lesnar pinned The Undertaker clean to end the streak at 21 -1.  Undertaker suffering the injury is thought to have happened early in the match when he took a bad fall.
With Undertaker having lost the streak in a match where both competitors struggled, and with this latest injury news, some fans are now speculating that we have seen The Deadman competing in a WWE ring for the last time.
The F4Wonline report states that only a few people knew the finish last night, but this may not have been the case. Several gambling sites changed Lesnar from a 40 to 1 underdog into the odds on favourite to win in the hour leading up to the match. Clearly the people in the know were staking significant chunks of money on Lesnar's win. One leak who failed to get the information was Dolphins1925. He lambasted his source for not having the right results and being uncountable on the night.
The reaction for Undertaker's loss ranged from shock to anger. Audible chants of 'bull****' rang out and some fans left the arena according to Bryan Alvarez who was in attendance. WWE have certainly created the pro-wrestling story of the year so there are plenty of positives too. Tonight's Raw should reveal if The Undertaker is indeed retiring.