Why Goldberg's Recent WWE Domination Is A Love Letter To WCW Fans
It's about time the WCW name was vindicated...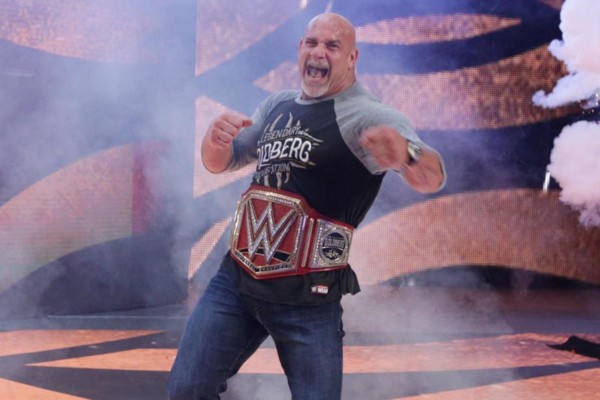 When Bill Goldberg's phenomenal rise through the WCW ranks was crowned with a stirring victory over nWo boss Hollywood Hogan on the 6 July 1998 edition of Monday Nitro, it was the shot in the arm that World Championship Wrestling needed.
A snarling and savage beast who let actions speak louder than words, the incendiary fire Goldberg exhibited in short bursts between the ropes told fans more than any number of well-crafted promos could; there was nobody quite like Goldberg in 1998, and there would be nobody quite like him again until the man himself made a grand return in late-2016.
Many probably expected Goldberg to defeat Brock Lesnar at the 2016 Survivor Series. After all, beating the ex-WCW star would achieve nothing; without a Goldberg win, Lesnar would be left without motivation to pursue revenge and carry the story through WrestleMania season, thus eliminating the need for a rematch.
As much as a Goldberg win seemed logical, there was still that niggling doubt at the back of minds that WWE wouldn't let the former WCW success story run roughshod over their own creation. This was Brock Lesnar, the man WWE had booked to win his first World Title at the expense of The Rock, and the same monster who had ended The Undertaker's historic WrestleMania winning streak.
Further, we need only look at the recent booking of Sting for evidence that WWE still have a proverbial bee in their bonnet when it comes to the letters 'WCW'. Ultimately dismantled by Triple H in a match built around the Invasion angle of 2001, Sting lost to 'The Game' at 'Mania 31 in 2015 and even stared at the lights for Seth Rollins at Night Of Champions later that year.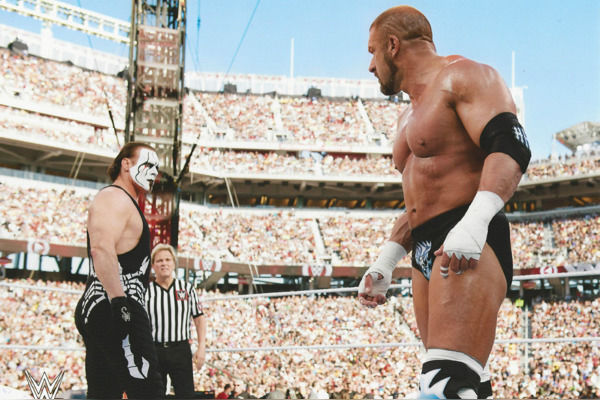 Sting, the man who had epitomised what WCW was all about from the late-1980s onwards, was made to look second rate to several of WWE's top stars, and he wasn't the first 'Dubya-C-Dubya' performer to suffer that fate.
Hark back to the aforementioned Invasion angle and WCW (alongside ECW in an awkward alliance) looked like a bunch of chumps. Unlike the promotion that had very nearly toppled the McMahon empire during the mid-90's, the WCW contingent during the Invasion lacked star power and came across more nWo 'B' squad than Wolfpac.
No, a Goldberg victory at Survivor Series may have been on the cards, but it was never certain until it happened. One thing no long-standing WCW enthusiast could have predicted was total annihilation, a victory so brief and strong that it rekindled the magical explosiveness Goldberg produced weekly on Nitro.
From there, any WCW fan would have expected Lesnar to gain revenge quickly. Instead, Goldberg again overpowered Brock and sent him tumbling from the ring at the Royal Rumble.
Red-hot and surging with momentum, the fired up Goldberg was then immediately programmed opposite WWE Universal Champ Kevin Owens and challenged him for Raw's World Title at Fastlane in February; there was a certain sense of disbelief about this in some circles, simply because WWE were booking themselves into a corner.
Sting's failure to win any of his two WWE pay-per-view matches still fresh in mind, there were those on social media who worried that Bill Goldberg would be screwed out of the championship by a vengeful Brock Lesnar. That story would have made sense (keeping the belt on Owens would have enabled him to defend against Chris Jericho at 'Mania 33), but WWE's top brass had already become intoxicated all over again by Goldberg's organic charisma and powerful box office appeal.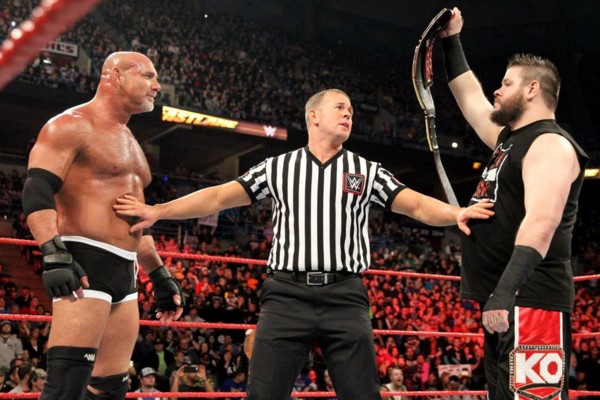 Smashing through KO in similar fashion to his rip-roaring win over Lesnar just a few months prior, Goldberg became WWE Universal Champion for the first time in his career and will naturally defend again Brock come WrestleMania.
Fans inside the Bradley Center in Milwaukee, Wisconsin reacted favourably to the title switch, again proving that main event length doesn't determine value for money when a star is over enough; people know exactly what they're getting with Goldberg, and his rapid-fire assaults make up the abundance of his appeal.
As soon as the pay-per-view faded to black, your writer was left staring at the television screen with one thought in mind: this was complete and utter vindication for WCW.
For all those who remember with hazy fondness watching WCW programming as an alternative to the WWF, and for those wrestling fans who held stars like Sting, Goldberg, and Booker T on equal footing with The Rock, Steve Austin, and Triple H, the result of Fastlane felt like a victory.
There was no place for commentary caveats claiming Bill Goldberg was older, slower, or a relic of WCW's past, and the whole presentation was refreshing; the loudest words were unspoken at Fastlane, those being that Goldberg is an ass-kicking machine who is every bit as good now as he was during his peak WCW run.
That's totally refreshing, and marks a complete departure from the usual WWE mantra of World Championship Wrestling stars being second rate.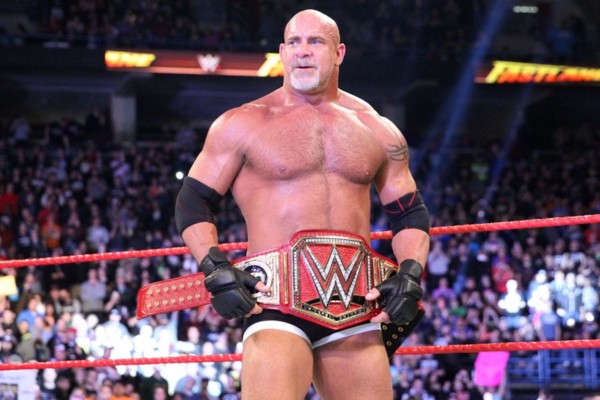 Goldberg's reign may not last long - it's almost certain Lesnar will finally get his win at 'Mania - but Bill's win is a love letter to any long-standing WCW fan who misses the company - warts and all - dearly. Often ridiculed for the (admittedly numerous) negative points, WCW is rarely given rightful credit for the things it did right.
Bill Goldberg's career is one of those things, and the fact he has been used effectively even by WWE in 2016/2017 is a credit to WCW. There's something powerful about that, the thought that even Vince McMahon and Triple H can't deny that their former main competitor helped build one of wrestling's greatest ever success stories.
Finally, following years of tepid DVD releases, one-sided documentaries, and downright insulting treatment of top names (Sting, Diamond Dallas Page etc), the name of World Championship Wrestling has been vindicated in WWE.
For any fan of the organisation's history, that has to feel good.
Jamie Kennedy
Freelance journalist, podcasting loony, lifelong wrestling fan and musician (drums are people too), who has a vague resemblance to a loudmouth announcer in Defiant Wrestling. Also a huge, HUGE fan of Halloween and Lucky Charms. Huge.
See more from Jamie