WWE: 15 Most Deserving Future Hall Of Famers
The 2014 WWE Hall of Fame Ceremony is this Saturday, and another group of inductees, headlined by the Ultimate Warrior,…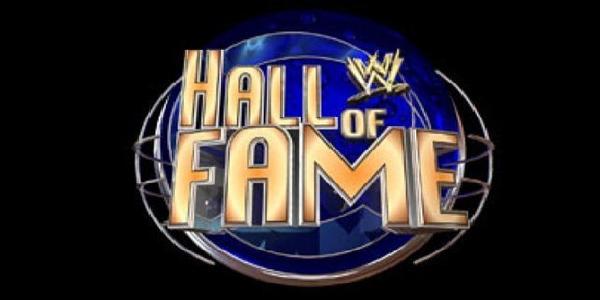 The 2014 WWE Hall of Fame Ceremony is this Saturday, and another group of inductees, headlined by the Ultimate Warrior, will join the ranks of wrestling's greatest men and women. But there are still numerous deserving wrestlers who have not yet been inducted.
Here is a list of 15 of those wrestlers, tag teams, or factions that deserve to be in the WWE Hall of Fame.
Keep in mind that this list has been compiled according to WWE's criteria for what constitutes a deserving addition to an "elite" group that includes Koko B. Ware but not Frank Gotch. There are going to be a lot of names not included that many will feel are more deserving of inclusion, and they should check out the list of the Professional Wrestling Hall of Famers or the Wrestling Observer Hall of Famers.
Here is the extensive criteria for those who will not make this list.
No active, full-time wrestlers: John Cena is a no-brainer first ballot Hall of Famer. Longtime consistent, solid wrestlers like Kane, Big Show, Randy Orton and Christian will also get inclusion. Plus, if current wrestlers like Daniel Bryan continue to have the success they're having right now, a HOF inclusion will be a lock. But this list will stick to those who are either fully retired or wrestle part-time.
Nobody pre-1980s: Yes, all those wrestling historians who believe Ed "Strangler" Lewis or Georg Hackenschmidt should be headlining the class of 2015 are out of luck. The WWE more than anything else is trying to attract viewers, and balancing it against honoring wrestling's past is a game they don't really like playing. The Hall of Fame is looking for "sexy" picks. It took one of the all-time WWE greats like Bruno Sammartino to headline a Hall of Fame class, and that had a lot to do with their strained relationship getting patched up. WWE has limited the "classic" inductee to one per year. This year it's Carlos Colon, and that's most likely because his son Eddie (Primo/Diego) and his nephew Orlando (Epico/Fernando) actively work for the company.
Nobody from Japan or Mexico: With the exception of number 15, nobody from Japan will be making this list. That means guys like Rikidozan, Blue Demon, Giant Baba, Mitsuharu Misawa and Kenta Kobashi won't be listed. WWE has typically focused their international inductions on people who have had ties to them in the past, like Antonio Inoki, or somebody who's related to an active wrestler, like Míl Mascaras. Even Americans who had better success as gaijins in Japan like Stan Hansen might make it in, but it's doubtful. It will take a change in culture and attitude for WWE to recognize these international wrestlers.
No women under the age of 40: WWE is beginning an alarming trend of inducting recently retired women into the Hall of Fame. It started with Sunny and continued with Trish Stratus and now Lita, who is being inducted this Saturday. Cases can be made for Sunny and Trish, who were trailblazers, but the induction of Lita this year is ridiculous. If you're under the age of 40 (male or female) and your legendary career hadn't been tragically cut short by injury (Edge) or death (Eddie Guerrero), you shouldn't be inducted into the Hall of Fame. Pretty soon you'll be seeing Stacy Kiebler, Torrie Wilson, Michelle McCool, and maybe even Eve Torres inducted within the next five years because they decided to end their wrestling careers early.
No managers…yet: Obviously Paul Heyman is a lock, but this list will focus on in-ring performers (with one notable exception).
No celebrities: The celebrity wing is harmless. It was a nice joke to get Pete Rose inducted in 2004 when he was blackballed from the Baseball Hall of Fame, and it allows us to reminisce on the funny and memorable guest appearances. Because of the guest hosts of Raw in 2009, plus WWE's obsession with celebrities wrestling at Wrestlemania, WWE has a never-ending pool of which to pull famous people from. Don't be surprised if Maria Menounos, Shaq, Floyd Mayweather, or even Lawrence Taylor will get their honors. It takes away valuable speech time from more deserving wrestlers, but it also draws more eyes to the show, and again, that's what WWE wants.
No CM Punk: The wound is too fresh. Plus, he might not be done with wrestling just yet…
With those caveats out of the way, let's get to the list.