WWE: 5 Reasons John Cena Should Have Already Earned Your Respect
Without debate, John Cena is the most polarizing figure in the history of professional wrestling. From his debut in 2002,…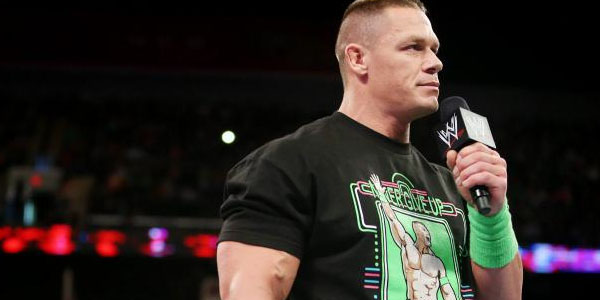 Without debate, John Cena is the most polarizing figure in the history of professional wrestling. From his debut in 2002, where he was a plain babyface with zero swagger, to suddenly becoming a rapper with questionable street credibility, and ultimately morphing into the John Cena we watch today, he divides the audience like no one before him. It's been said a million times that Cena appeals to kids and women. It's hard to argue that stance, but every so often Cena does something so undeniably great the whole audience is forced to pay attention.
Heading into Wrestlemania 30, CM Punk walked out of the company for reasons not yet fully known. Meanwhile, his chief adversary over the past few years, John Cena, is set to lock up with newcomer Bray Wyatt of the Wyatt Family. One year after wrestling The Rock in the main event. Despite the initial feelings that this feud would be an updated Hulk Hogan vs The Dungeon Of Doom clash, something became glaringly clear during Cena's promos about his legacy…
John Cena should have won the respect of his detractors a long time ago.
He's everything the people who chant "CENA SUCKS!" are infatuated with in every way. Cena has been unfairly scrutinized for his whole career, and I'm not expecting that to ever change until the day Cena hangs up his jean shorts. The void he'll leave will cast an immense shadow over WWE, no matter how many guys are being groomed for his spot.
Here's why Cena should have earned your respect…