WWE: 6 Divas That Must Return In 2014
If at least one of these women don't return in 2014, we riot.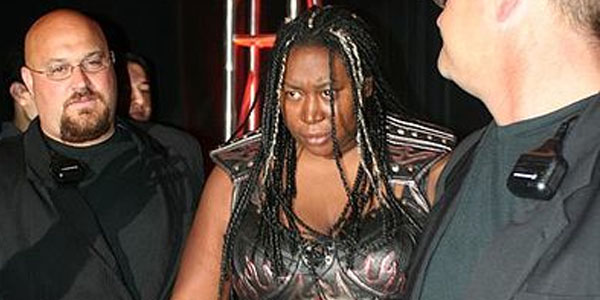 The life of a woman in WWE isn't that easy because it's fair to say that the professional wrestling business is a man's world. To get to the top of the divas division you have to maximize every opportunity you get because the reality is there just aren't as many opportunities as there are for the men on the roster.
On most editions of a three hour episode of Raw, there's usually just one divas segment on the broadcast whether it's a singles match or tag match. Often times those segments get under five minutes. That's how little WWE thinks of their women at times.
Do you see a lot of the women on the roster get the chance to cut a promo to further a storyline? It doesn't happen often. AJ Lee gets to talk the most, but it's not like we see it every week. Most of the babyface women rarely get to deliver promos. The last feud where a babyface really got to talk a lot was Kaitlyn's feud with AJ last summer. AJ's had major matches with the likes of Nikki & Brie Bella, Natalya and Naomi where we barely heard any words from the babyfaces.
When it comes to pay-per-views, we usually get one divas match. They often times get about 7-10 minutes to tell their story. They try their best, but a lot of the time the crowd isn't emotionally invested in the stories they are trying to tell.
Did you know that for the last seven WrestleMania there hasn't been a one on one match for the now defunct Women's Title or the Divas Title? The last one was Mickie James vs. Trish Stratus for the Women's Title at WrestleMania 22. It's been that long.
Here are some honorable mentions that didn't make my list:
Michelle McCool – When she left WWE she did so to start a family with her husband, The Undertaker. They had a daughter in August of 2012. She hasn't wrestled since leaving WWE. It's hard to know if she has any interest in returning.
Beth Phoenix – She left WWE in September 2012. She's currently living with retired WWE Hall of Famer Edge. Since leaving WWE, she hasn't wrestled anywhere else. Just like with McCool, it's hard to know if she would want to return.
Eve Torres – She left WWE in January 2013. She's engaged to Rener Gracie of the legendary Gracie family and works as the head instructor for the Gracie Women Empowered Self-defense program. Since leaving WWE she hasn't wrestled anywhere else.
Here are six women that used to work for WWE that I think would be a great fit to return to the company where some of them made a lot of history and some of them never really got a chance.