WWE: 8 Locations for WrestleMania 30
The location of WrestleMania 30, or XXX if you want to go non-PG for a risqué title, is set to…
The location of WrestleMania 30, or XXX if you want to go non-PG for a risqué title, is set to be announced in just a few weeks time. While obviously not as impactful as a Superbowl, or other major sporting attractions such as the Olympics (though let's be fair, nothing is that big), the greatest annual event in the wrestling calendar is still a major boost for the local economy, doing wonders for local hotels, restaurants and bars. This past April's WrestleMania is said to have made Miami $100m with the economic impact from the week equalling the creation of 1,020 full-time jobs. It is an exciting prospect for any host city so it is little surprise so many are interested.
The MetLife Stadium, host for XXIX, is the most expensive stadium built in the world and is likely to house a projected 90,000. It's a massive coup for Vince McMahon, as the WWE will be first to hold a major global event since the stadium opened in 2010, beating the Superbowl by a mere 12 months. Any successor to what is likely to be a monumental occasion will have their work cut out to match the spectacle produced by New Jersey and the MetLife Stadium.
Lots of other stadia will have their names thrown into the hat for future WrestleManias – the New Yankee Stadium, BC Place in Vancouver, Edward Jones Dome in St. Louis, CenturyLink Field in Seattle and the Metrodome in Minneapolis – to name just a few. But these are the eight most likely candidates (in my eyes) to host the historic WrestleMania 30:
1. Madison Square Garden (New York City, New York)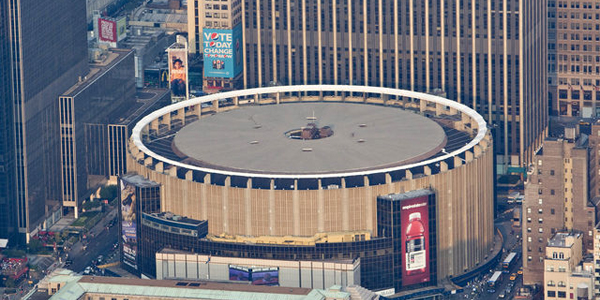 Why it might host: Tradition. Every milestone of WrestleMania thus far has been inside Madison Square Garden (the first, tenth and twentieth). It is where WrestleMania began and if you asked 5 years ago where this was going to be held, the "world's most famous arena" would've been the first name on everybody's lips. The New York fanbase is arguably the most raucous and passionate, and the state is basically the birthplace of the company.
Why it might not: The biggest issue with Madison Square Garden is, for all its fame and attraction, the capacity is still only 20,000. The last WrestleMania to have an attendance that small was in Chicago at 22. Since then it has been all about giant venues and stadiums, with in excess of 70,000 spectators every single time and it seems unlikely Vince McMahon will ever revert back if he can help it, regardless of traditional values. WrestleMania 29 just so happens to be a stone's throw away from New York in East Rutherford, New Jersey and it seems incredibly unlikely that you would have two consecutive Manias in the modern era located in such close proximity.