WWE: CM Punk Attacks Fan Live on Raw
WWE Champion CM Punk appeared to attack a fan live on national television as Monday's WWE Raw drew to a…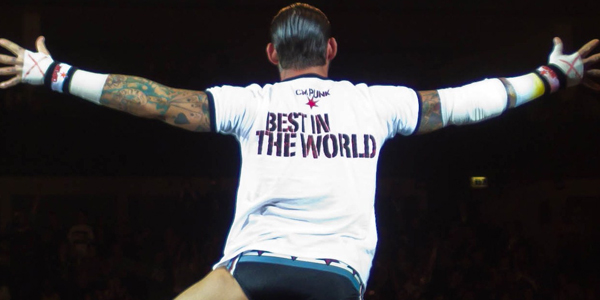 WWE Champion CM Punk appeared to attack a fan live on national television as Monday's WWE Raw drew to a conclusion.
The WWE's flagship show drew to a close after a match between Vince McMahon and CM Punk, with Vince, Ryback and John Cena chasing Punk out the ring. Punk hopped the barriers and fled through the crowd, then stopped on the steps up through the arena, when Vince addressed him.
However, while Punk was clutching his title and listening to Vince, a swell of fans inevitably rushed around him, both to get close to the Champ and to see themselves on the Titan-tron screen.
Fan videos uploaded on the Internet appear to show one teenage fan shove CM Punk, albeit with no great force, with Punk trying to bat his hand away. Punk is then shoved numerous times from behind and to his side, apparently due to the number of people trying to force their way near to him. After a couple of occasions Punk turns to a man behind him, fixing him with a stare. It appears this man is not in fact attempting to push Punk, but when he is then trying to put his sunglasses on, he is shoved in the back, and in turn pushes into Punk.
Punk at this point turned, backhanded the man, then shoved him in the face and to the ground, before turning back to the ring. At this point a security guard finally arrives to stand near Punk. The incident is one that dirt sheets are reporting has seriously angered Vince McMahon, who planned his return to last night's Raw to generate as much publicity as possible. However following Raw, Twitter and social media were instead hot with talk of CM Punk's clash with a fan.
There will surely be repercussions to come. WWE is a publicly traded corporation, meaning public relations is absolutely crucial, and an assault by a wrestler on a fan does not look good, and there is obvious potential financial liability. Throw in the WWE's claims to be a PG company, and the fact that Vince's wife Linda McMahon is running for senate, and CM Punk might be facing some dire consequences.
While this at present just speculation, he could potentially face anything from a hefty fine, to a suspension, to dropping the WWE belt, to even having his contract terminated, if WWE feel they have to take a hard line. It would be a huge shame if this now taints CM Punk's career, with the chances of him dropping the belt very high and stopping his current place at the top of WWE in its tracks.
Set to continue his lengthy run as Champ and looking towards a potential Royal Rumble clash with The Rock, instead CM Punk could be facing the end of his WWE reign, and perhaps even career.