WWE: CM Punk Quits – Report
Punk sensationally quit WWE after RAW ended on Monday…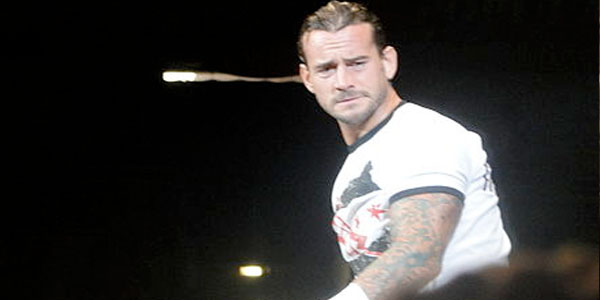 Has CM Punk sensationally quit the WWE?
F4Wonline's Dave Meltzer reports that Punk told Vince McMahon after RAW ended on Monday that he had enough and was going home. He has since been removed from all house show events in the coming weeks.
Details are sketchy on the breaking news story but Meltzer says "That's where things stand right now. At this point, he's off everything going forward".
The best guess is Punk has quit over the direction he was going in. On Monday Night Raw Daniel Bryan was awkwardly placed back into the main event picture with The Authority, in what felt like an act of acknowledgement that WWE did goof up the Royal Rumble booking. This clearly left Punk with no major feuds for the showcase of the immortals and majorly upset that he had effectively been left in limbo because WWE were trying to fix their errors from Sunday. This left Punk as the fall-guy.
Obviously this throws a wrench in the rumoured CM Punk/Triple H WrestleMania showdown, but it looked like Bryan had been slotted into that feud instead of Punk anyway.
In truth, Punk honestly just hasn't looked as passionate about things lately, even tweeting that his own match was s*** after a fan praised it. In addition to that, the majority of his tweets nowadays are unrelated to WWE and focused on the NHL, UFC, and more. He has wrestled with bags under his eyes and looked like he had stopped caring as much and many expected that he would see out his contract that expires in the summer and then take an extended break from the company.
Punk clearly wanted to be the top guy of the WWE and feels like he deserved it. The on-air talk lately of him wanting to close out a WrestleMania in the final match likely held a lot of truths with Punk but for WrestleMania 30, as things stood right now, he didn't even look likely to be involved in a top match. Punk's now taken his ball and gone home.
More on this to come…
Do you think CM Punk is truly gone? Got any theories why? Comment below!