WWE Doctors Pull Plug On Hulk Hogan Competing At Wrestlemania 30
Hulk Hogan is still on for an appearance at Wrestlemania 30 but will not be competing. WWE doctors have examined…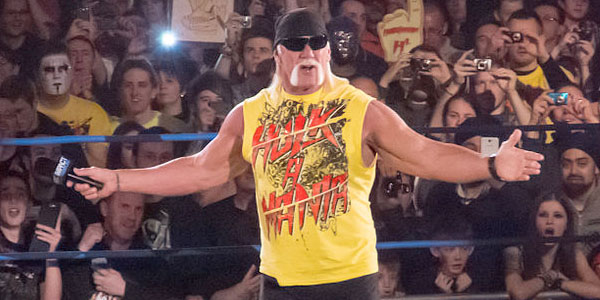 Hulk Hogan is still on for an appearance at Wrestlemania 30 but will not be competing.
WWE doctors have examined The Hulkster, the decision being made that not only will he not compete but he will also not be involved in ANY physical angle. That is a pretty damning verdict on the condition of Hogan right now, who is 60 years-old and struggling with various chronic injury issues.
The report comes from the Wrestling Observer Newsletter, who are also stating that there is a good chance Hogan will return on the February 24th Raw with other big names. There is a very good reason for that – it's the night after Elimination Chamber and the evening which will see the debut of the WWE Network.
By having Hogan return on this broadcast they can create a buzz that will spill over to attention for the Network. All eyes will be on Hogan returning much like they were on Batista this last week. This gives WWE the strongest opportunity possible to push sign ups for their Network launch. Fans will also be tuning in to see all the fallout from the previous evening's Elimination Chamber PPV, the potential for a strong Raw viewing figure is very promising. Expect the company to push the Network very strongly on the broadcast, if you thought the WWE had shoved the app and social media down viewers throats you haven't seen nothing yet.
The WWE decision to have Hogan doing nothing of a physical nature will come as a major disappointment to Rowdy Roddy Piper. The Hot Rod has been lobbying very strongly for a match (and lucrative payday) with Hulk at the New Orleans mega show. Piper has pointed out that the pair have unfinished business, stating that he has pinned Hogan but the same can't be said the other way around. Supposedly WWE had asked Piper to get in ring shape and talks of a Piper Hogan match were ongoing – at least that is what Piper claimed when featuring on Steve Austin's podcast.
We can now expect Hogan's WWE return to be built around a superstar endorsement spot, possibly acting as cheerleader for John Cena on the big Mania night.