WWE Gallery: Shawn Michaels' 15 Most Insane Spots At WrestleMania
Sweet Chin Music, Moonsaults, and inducting Shane O Mac into the Kiss My Ass Club…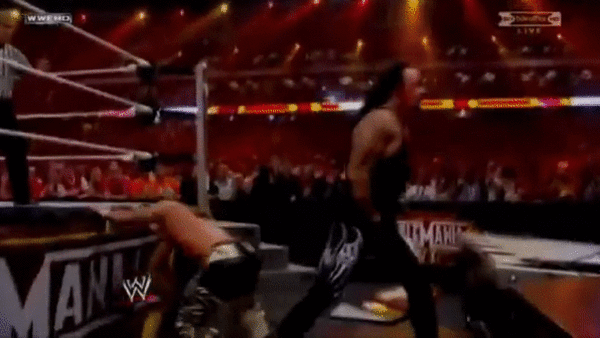 Of every nickname bestowed upon Shawn Michaels, perhaps the most fitting is Mr. WrestleMania. Rather than his win-loss record across 17 WrestleMania events, Michaels earned this nickname because of the amazing performances that he always put on at the Grandest Stage.
Two of Michaels' most memorable contests during his first run were promoted as "first-ever" matches. The Showstopper's dive off the ladder in the "first-ever" Ladder Match inspired a generation of superstars to re-create the spot hundreds of times. The "first-ever" Iron Man Match featured Michaels countering Bret Hart's Powerbomb attempt into a Hurricanrana and pin combination that almost helped HBK score a fall.
Watching Michaels perform the skin-the-cat move with ease at WrestleMania XIX made fans forget that it was his first WrestleMania match since his return from injury. WrestleMania XXIV was best-remembered for the emotional moment when The Showstopper delivered the Sweet Chin Music that "ended" Ric Flair's in-ring career.
And by driving The Undertaker through the announce table with a Moonsault at WrestleMania XXVI, Mr. WrestleMania ensured that his "retirement" was not the only thing that people remembered from the match…