WWE Raw 4/1/2013: 5 Things We Learned
We are on our way! The final edition of WWE RAW prior to Wrestlemania 29 is in the proverbial books,…
We are on our way! The final edition of WWE RAW prior to Wrestlemania 29 is in the proverbial books, and here are 5 things we learned as we head into The Showcase of the Immortals for the year 2013.
5. Shawn Michaels Returns
HBK returned to WWE television this week after quite a lengthy absence. His return was not unexpected, and he fits perfectly into this No DQ chess match as it's deserving endgame. HBK was also injured at the hands of Brock Lesnar earlier last year, and when you couple this with the fact the his best friend's career is now on the line at Wrestlemania, it was not surprising last night that HBK announced his intention to be in The Game's corner come Wrestlemania this weekend. A fitting epilogue to this year long story between the brothers DX and Brock Lesnar, and it makes the HHH/Lesnar match at Wrestlemania a bit more interesting.
4. The Rock and John Cena Bring Intensity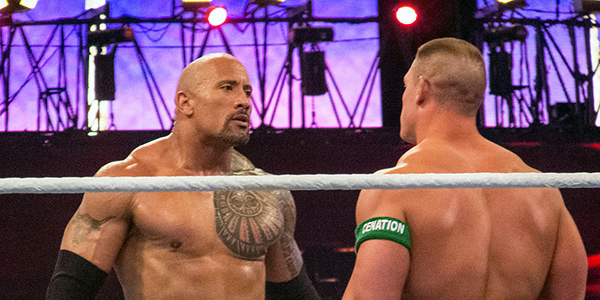 While I don't agree with the decision to keep Cena and Rock from another face to face this week, both promos they delivered were spot on and full of intensity. Both men were very successful in driving home why they will win this weekend at Wrestlemania, and for the first time I honestly believe John Cena is hungry for redemption. Also The Rock again reminds us all that he is still the best in this business on the microphone, and that he will walk out as WWE Champion this Sunday. Whatever the ultimate outcome, the WWE and both men have done the best they can to really build this rematch these past few weeks and it should be interesting to see if they can deliver in the ring. Certainly this year's feud has been better than last year's that was full of missteps.