WWE: Rob Van Dam's Serious Car Accident Near Miss
Rob Van Dam tweeted yesterday something that could have derailed his planned WWE return later this month. The ECW legend…
Rob Van Dam tweeted yesterday something that could have derailed his planned WWE return later this month. The ECW legend apparently was involved in a very close near miss with a car while he was having dinner with his parents. According to the tweet (and its attached picture), he was sitting a mere 30 feet away from the car that drove into the restaurant's window. Now that is crazy.
RVD tweeted the following:
"Enjoyed the Ocala Comic Con today, then came this restaurant w/my parents and look what just happened 30 feet away! pic.twitter.com/D78QMtCszR"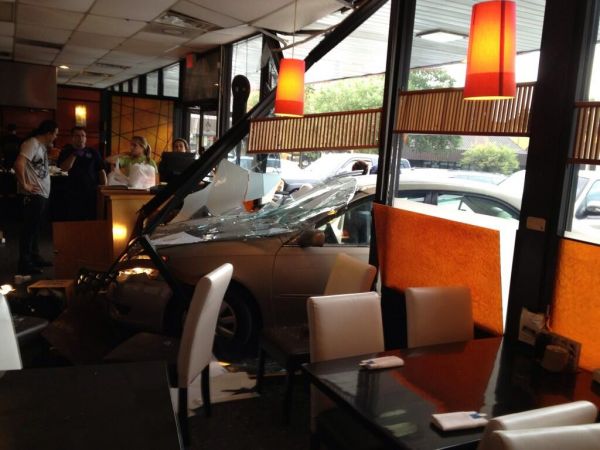 Van Dam, who was last seen in-ring as part of TNA Wrestling a few months ago, ended his iMPACT tenure in early 2013. And following much speculation is now set for an in-ring WWE return this month. WWE confirmed this via a video package during last month's Payback pay-per-view. The former ECW/WWE champion will return to the company at July's Money in the Bank event from Philadelphia. This is no doubt an attempt to cash-in on some "Philly" ECW nostalgia.
Check out the awesome video package by the WWE that has got a lot of people excited about this man's return.
[springboard type="video" id="742697″ player="what003″ width="600″ height="400″ ]
Still, there are few details about his current deal known and it remains to be seen what the endgame of this run will be. That said, bringing him back at a show in Philadelphia is a very smart idea, as is putting him in the heavily billed Money in the Bank ladder match. A sobering thought driven home by this event, all of this and the personal well being of RVD could have been drastically different if not for an unbelievable stroke of luck.
Check out What Culture for more WWE related content.