WWE: Ryback Tweets He Has Been Released (Then Deletes Message)
In a bizarre turn of events on Saturday evening, WWE superstar Ryback claimed on Twitter that he had been released…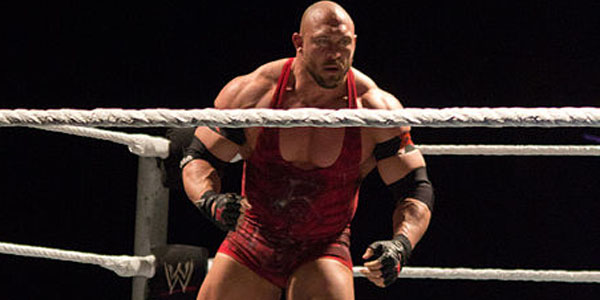 In a bizarre turn of events on Saturday evening, WWE superstar Ryback claimed on Twitter that he had been released from the company (among other controversial things) before deleting all of his tweets timeline.
The tweet claiming he was gone from the WWE came after a torrid of strange rants and revelation such as; false finishes he botched, how grateful he is for WWE fans making him rich and that he was disciplined for recently giving Dolph Ziggler a concussion. He also had a pop at WWE Intercontinental Champion Big E Langston with the tweet; "the name Big E actually refers to his bra size!".
Here's the release tweet;
And a selection of crazy tweets he had sent earlier;
"I once botched my finish on live tv against Tensai. Not one to make excuses but was deathly sick had not eaten all day and he sandbagged me"

"Not only have you the internet community praised me for my power and strength, but you have taken notice of my technical abilities."

Did you know 1 in 3 online internet wrestling reporters go on to work for acclaimed establishments like Wall Street and Money Magazine."

"Internet BREAKING NEWS alert the dirt sheets ASAP Ryback was born a human and has a real name of Ryan Reeves! It is even on his twitter. WOW"
This tweet is seemingly about the concussion he gave to Dolph Ziggler;
"Forearm gave The Showoff a concussion. Excessive hand grip use n rock hard muscle is reported 2 have been the cause n has been disciplined"
Ryback has received significant backstage heat recently for the concussion he gave to Dolph Ziggler, which once again kicked off backstage discussions that he was unsafe to work with. Despite that, it's believed Ryback is in line for a push and is expected to come off strongly from this month's WWE Royal Rumble PPV.