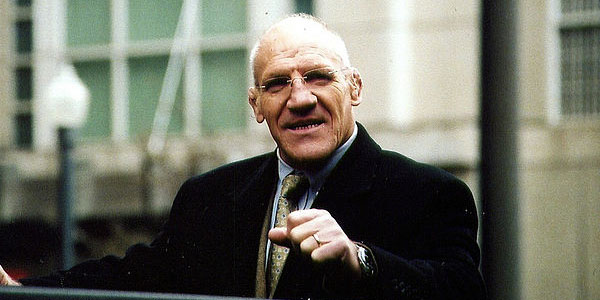 Surprise 2013 WWE Hall of Fame inductee Bruno Sammartino has said that he will leave it up to the WWE to decide exactly who gets the honour of inducting him at this year's ceremony.
Speaking to the Busted Open Satellite Show Sammartino said he would especially like the outspoken Larry Zbysko to induct him but understands that it's all in WWE's hands.
"Paul (Triple H) said to me that they usually let the person being inducted choose who they want. However, he asked me if I would allow them to think about it for a while. They want to bring someone who they think would be fitting for the occasion. Someone who is worldly known. I don't know who they have in mind. But if it were me, there would be a number of people I would suggest."
Among the names Sammartino listed were Dominic Denucci, Ivan Koloff and Bill Watts but stressed Zbysko would be his first choice as they were rivals when Sammartino was at the very top of the industry.
"Look at the history I had with Larry Zbyszko, I always wanted to go out on top, that was my dream. The last thing I did in this business was with Zbyszko. Look what we did at Shea Stadium. We sold out Shea Stadium and turned them away from every arena that we went into. What a way to go out. He would be pretty darn good at that as well. I'll leave it up to them because they have their own idea."
Sammartino refers to the legendary steel cage match between himself and the so-called Living Legend on the one night only World Wide Wrestling Federation PPV 'Showdown at Shea' in 1980. Below is a classic clip setting up that classic cage match:
Exactly who WWE will see fit to induct Sammartino is anybody's guess. Zbyszko has been very outspoken about WWE over the years but then again so has Sammartino so perhaps they'll surprise us all.
Who knows maybe it'll be Vince McMahon himself? Wouldn't that be something special.
Get more like this direct to your Facebook feed.
Get all the latest WWE updates...
Follow @WhatCultureWWE For The Latest Updates
Write about WWE and GET PAID. To find out more about the perks of being a WWE contributor at WhatCulture.com, click here.
This article was first posted on February 12, 2013