10 Comic Books You CANNOT Miss This Week (Feb 13, 2019)
Conan, Batman, X-Men, and even Bruce Campbell feature in this week's most anticipated comics.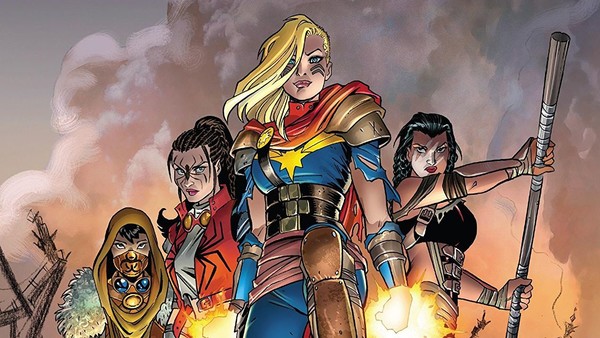 This week Marvel releases a new Conan book which does feel a tad odd since they only just launched the first one, Captain Marvel's wasteland revolution is off to a good start, and we get to see how the teen mutants react to the new Age of X-Man universe.
DC Comics, on the other hand, continues their strong character pieces with The Batman Who Laughs and the Wonder Comics banner brings the Wonder Twins to the forefront for the first time in their history.
It's on the independent circuit that some of the best comics came out though, with a hilarious team-up between Ash Williams and an aged Elvis, an adaptation of the original script for Alien 3, a focus on Rita Repulsa's past in Go Go Power Rangers, the heartfelt humor of Rat Queens, and of course the return of Robyn Hood all making this a very exciting week for comics fans.
There are dozens of fantastic books releasing this week, and it's not just the Big Two that are bringing their A-game. However, with there being so many books to check out, it stands to reason that fans will want a helping hand to see which ones they absolutely cannot miss...