Win Colony On Blu-ray
3 copies up for grabs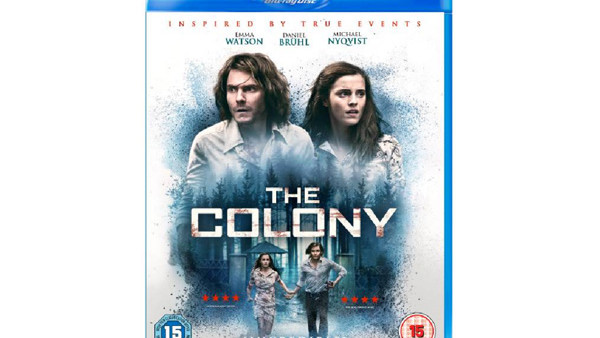 Based on harrowing true events, The Colony sees one woman's efforts to rescue her lover from a brutal cult take her on a journey into the heart of darkness. A real nerve-jangling thriller from Florian Gallenberger's, the film is available to own on Digital HD from 19 th August on Blu-ray & DVD from August 22nd , 2016 courtesy of Signature Entertainment.
Set amidst the Chilean coup of 1973, The Colony begins by depicting the masses who are out on the street, protesting against General Pinochet. Amongst them are Daniel (Daniel Brühl – Rush, Captain America: Civil War) and Lena (Emma Watson – Harry Potter, The Bling Ring); a young couple a young couple who, like many others, get arrested by Pinochet's secret police for producing propaganda against the regime. Finding themselves separated, Daniel is then help in a in a secret interrogation camp located beneath the infamous Colonia Dignidad; a German sect under the leadership of the notorious, charismatic and unflinching Paul Schäfer (Michael Nyqvist – The Girl With The Dragon Tattoo, John Wick). While on the face of it the Colonia are a upstanding charitable organisation, the real truth is that it is a place of brutality and terror that nobody has ever escaped from. Intent on rescuing Daniel however, Lena infiltrates the cult and witnesses the true darkness of Schäfer's regime before she attempts a dramatic escape that puts both their lives on the line.
Placing a microscope over one of history's lesser known atrocities, and Filmed with input from real-life survivors of the Colonia Dignidad, Florian Gallenberger's thriller is a sobering, taut must-own this summer. Watson's performance as ruthless Lena gives viewers the chance to see her as never before.
For your chance to win a copy of the film on Blu-ray simply submit your name and address details to contest@whatculture.com, remembering to quote 'Colony' in the subject line.
Competition closes on 16th September 2016.