Win: Hunter Killer On Blu-Ray
We have 3 copies to give away!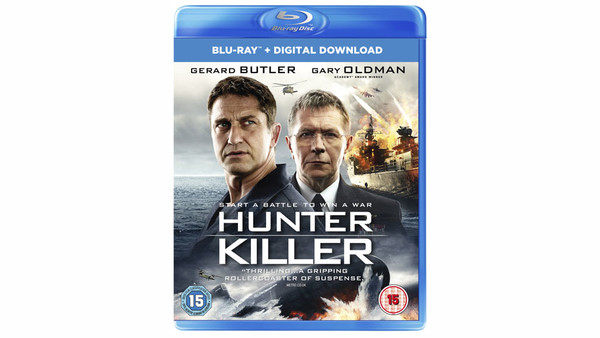 It's almost time for Hunter Killer to emerge from the depths on digital download and 4K, Blu-Ray and DVD. So to celebrate, we're teaming up with Lionsgate UK to give 3 lucky WhatCulture readers the chance to own a copy of the film on Blu-Ray.
Deep within the harsh Arctic Ocean, Captain Joe Glass (Gerard Butler; Olympus Has Fallen, 300) leads his crew of submariners tasked with rescuing a fellow US Submarine that's disappeared in foreign waters. However, their mission takes an action-packed turn when Glass discovers a secret coup brewing within enemy territory. With the world on the brink of WWIII, Captain Glass must assemble an elite group of Navy SEALS and start a battle to win a war.
Also starring Oscar®-winner Gary Oldman (Darkest Hour), Common (John Wick: Chapter 2), Linda Cardellini (Avengers: Age of Ultron) and Toby Stephens (Die Another Day), the fast-paced, high- stakes blockbuster is out now.
To be in with a chance of winning, simply submit your name and address details to contest@whatculture, remembering to quote 'Hunter Killer' in the subject line.
Hunter Killer is available on Digital Download from 18th February and on Blu-Ray and DVD from 25th February, courtesy of Lionsgate UK.