Win Injustice 2 For PS4 And An Injustice 2 Prize Set
We have three bundles to give away.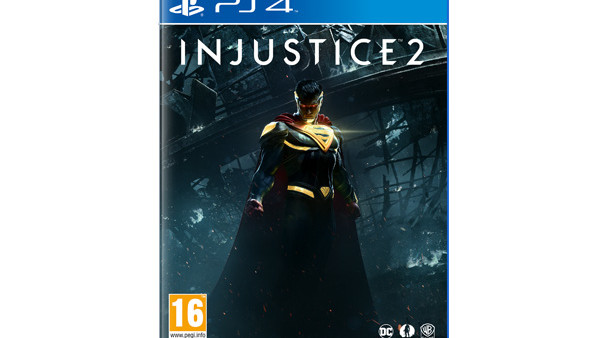 To celebrate the launch of Injustice 2, NetherRealm Studios' super-powered sequel to the hit game Injustice: Gods Among Us, we've got a prize worthy of fighting over.
Three lucky winners will each receive one prize set of Injustice 2 merchandise including a copy of the game (PS4), an Injustice 2 North Face backpack, t-shirt, bottle opener, snapback cap and playing cards.
Injustice 2 continues the story set in motion in Injustice: Gods Among Us, beginning in a fractured universe where bonds are broken and every alliance is thrown into war. Batman and his allies work towards putting the pieces of society back together, but struggle against those who would restore Superman's Regime. In the midst of this chaos, a new threat appears that will put Earth's very existence at risk. Players will decide where their loyalties lie and have the ability to personalize iconic DC characters with unique and powerful gear earned throughout the game.
Featuring a massive roster of DC characters, a new gear system, character customisation, an epic cinematic single plater campaign and regular challenge events within the new Multiverse mode, every battle defines you in Injustice 2.
What is the subtitle of the first Injustice game?
A – Gods Within Us
B – Gods Beside Us
C- Gods Among Us
To be in with a chance of winning, all you have to do is email the correct answer to contest@whatculture.com as well as your name and address details quoting 'Injustice 2' in the subject line. The competition will run until 6th August 2017 and winners will be informed by email.
For more information about Injustice 2, visit www.injustice.com and follow @WB_Games_UK and @InjusticeGame
Terms & Conditions
- Open to UK residents aged 16+.
- Prize for each of 3 (three) winners will be 1 (one) of each of the following 'Injustice 2' branded items: Injustice 2 (PS4), North Face backpack, t-shirt, bottle opener, snapback cap, playing cards
- The Promoter of this competition is What Culture.
- Prize is subject to availability. Events may occur that make the awarding of the Prize impractical or inappropriate due to unforeseen circumstances or reasons beyond the control of the Promoter or Warner Bros. In this situation, the Warner Bros. may vary or amend the Prize to provide a reasonable alternative as a result of which the Promoter or parties connected to the Promoter shall not be held liable.
- No cash or credit alternative is available and the Prize is not transferable.