Win Roger Corman's Death Race 2050 On DVD
3 copies to give away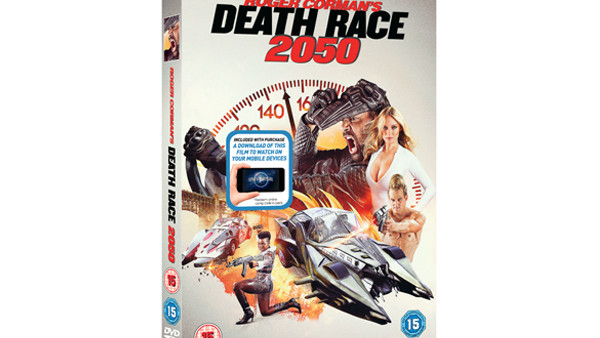 Legendary filmmaking icon, Roger Corman, is back with his most outrageous film yet in the sensational, action-packed and darkly humorous Roger Corman's Death Race 2050. Released on digital download from 6th March and now on Blu-ray™ and DVD courtesy of Universal Pictures Home Entertainment, exclusive bonus features reveal how filmmakers transformed the deadliest competition on wheels into a hair-raising, savagely funny game of life or death.
A highly anticipated reboot of the cult classic Death Race 2000, the year is now 2050 and the US is now ruled by an all-powerful corporate government lead by The Chairman (Malcolm McDowell). Society as a whole has been brainwashed by VR entertainment, with the most hotly tipped event of year being the Death Race. This is a no holds barred road race, which sees competitors brutally battling against each other in order to be claimed the victor. This year the favourite Frankenstein, a half man half machine hybrid, is determined to win but is unaware that his own co-pilot might be not all the he seems to be.
Starring Manu Bennett (The Hobbit) as Frankenstein and Malcolm McDowell (A Clockwork Orange) as the Chairman, Roger Corman's Death Race 2050 is the ultimate blood-splattering ahowdown.
To celebrate the release of Roger Corman's Death Race 2050, which is available now on Blu-ray™ and DVD, we are giving 3 lucky winners the chance to win a copy on DVD.
To be in with a chance of winning all you have to do is submit your name and address details to contest@whatculture.com, remembering to quote 'Roger Corman's Death Race' in the subject line. Competition closes on 14th April 2017.