Win The Snow Queen On Blu-ray
3 copies to giveaway plus watch a clip from the film
With an all-star voice cast that includes Sharlto Copley (District 9, Elysium) as Orm, Bella Thorne (Blended) as Gerda, Isabelle Fuhrman (The Hunger Games, Orphan) as Alfida and Sean Bean (The Lord Of The Rings, TV€™s Game Of Thrones) as General Arrog,
The Snow Queen: Magic Of The Ice Mirror
is the next chapter in the tale of Gerda, Orm and her friends. As well as old favourites, we are introduced to a whole host of brand new, lovable characters in the wintry wonderland. This instalment follows Orm, as he exaggerates his exploits during
The Snow Queen
, creating a web of lies in which he single- handedly defeated the treacherous Queen. However in this lively and perilous adventure, Orm learns that friends, happiness, and true love cannot be won through deceit.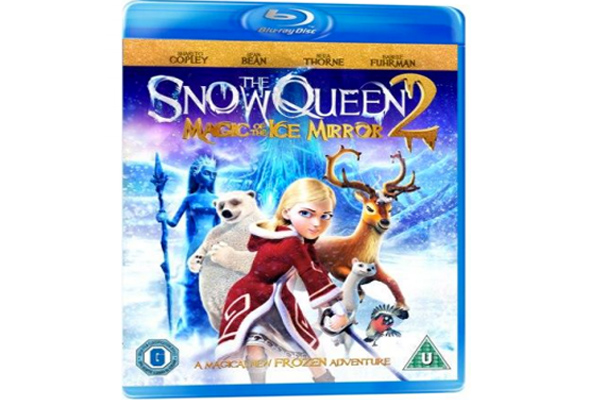 The Snow Queen: Magic Of The Ice Mirror, is available digitally on October 26th and DVD from November 2nd, 2015, courtesy of Signature Entertainment.