11 Marvel Characters We Can't Wait To See In The MCU
From She-Hulk to Moon Knight and Ms. Marvel, the MCU's future looks extremely bright.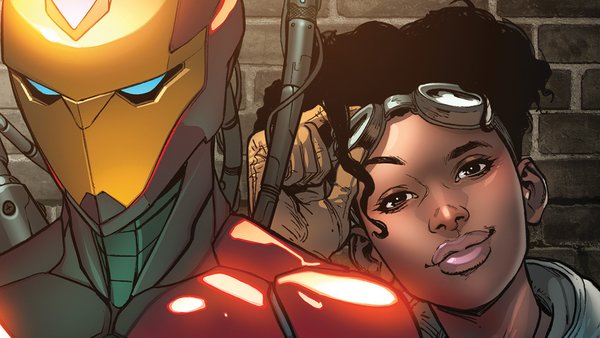 With nearly a decade and a half of films featuring some of the most iconic heroes under Marvel Studios' belt, and now moving into TV on Disney+, the MCU is going nowhere anytime soon. And that's the best news Marvel fans could ever wish for.
While heroes like Captain America, Thor and Iron Man have become household names, there are still so many characters who are yet to make the jump from comic to live action. We've recently been introduced to the amazing Shang Chi and have tons more on their way in upcoming projects that readers and viewers alike can't wait to see.
We're in for an exciting few years worth of Marvel content with some thrilling stories to be told, involving some of the greatest characters in recent and not-so-recent comic book history. From the X-Men and Fantastic Four to America Chavez and Kamala Khan, these are just some of the characters we can't wait to meet in Marvel's upcoming projects.
Not all the characters in this list are 100% confirmed, but given the trajectory of the MCU currently, chances are they'll have to appear at some point!
11. Nova
Nova has been teased and rumoured for years, though he has never made an actual appearance in the MCU. Fans have been desperate for this obvious character to make an appearance. Sadly, we're still waiting. We met the Nova Corps in Guardians of the Galaxy, so it just feels wrong that we haven't seen Nova himself.
Richard Rider is the original Nova in the comics. Richard was an Earth kid who was hit by the Nova force after being chosen to replace the last member of the Nova Corps, who was dying.
Richard went on to live a double life between his time on Earth and in space. Throughout his adventures, he becomes part of well-known teams like the New Warriors and many more. While Richard might be the original and best known Nova, it doesn't feel like he would be the one to appear in the MCU.
Samuel Alexander is the latest Nova who finds his powers and goes on to join the Champions. This team consists of characters like Kamala Khan, Amadeus Cho's Hulk, Viv Vision (Vision's daughter) and a young, time-displaced Cyclops. With Kamala, the X-Men and a casting rumour for Amadeus Cho on the horizon, it seems that Champions could be easily set up in the near future, which should (fingers crossed) mean Nova too.