12 Die Hard Easter Eggs You Probably Missed
5. Bruce Willis Really Was A F*cking Bartender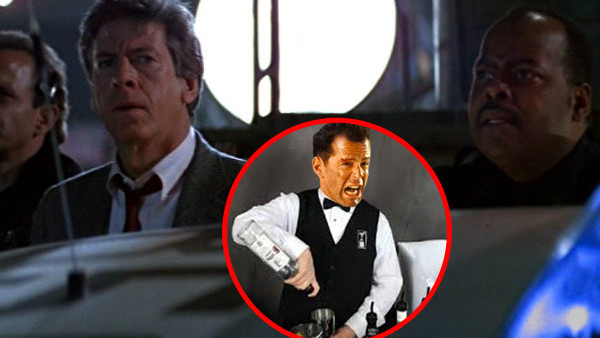 Apparently the LAPD are amongst the most sceptical police forces in the world. Dana Scully would really fit in. A large amount of screen time in the first Die Hard is spent with the police not believing that John McClane is actually a fellow cop, that he's probably lying, with Al Powell's commanding officer Deputy Chief Robinson being particularly outraged.
Al is on McClane's side throughout, and he tries to convince Robinson that his new radio buddy is definitely a cop by referencing his ability to spot a phony ID on the terrorists in the building. Johnson reply? "He could be a f*cking bartender for all we know!" A funny joke, but also not a complete non-sequitur.
Between being a blues singer and becoming an actor, Bruce Willis actually did tend a bar, one of the four jobs struggling actors are allowed along with bussing tables, busking, and doing glamour modelling. He brought all his careers together at once that one time he acted in an advert as a drunk blues singer on a porch.