4 New Once Upon A Time In Hollywood Posters You Need To See
Does movie marketing get any better than this?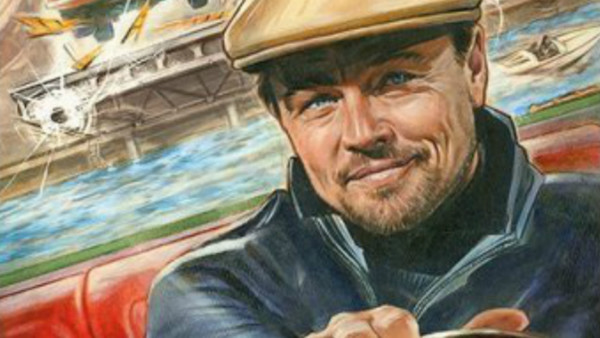 With Once Upon a Time in Hollywood debuting at Cannes, Sony Pictures have taken the liberty of dropping a brand new trailer. It includes all new story details and is sure to get fans of Quentin Tarantino particularly excited regarding his ninth film, but potentially the cooler piece of marketing on display today isn't the trailer, but the posters Sony have released instead.
Set in 1969 to the backdrop of the Manson Murders, Once Upon a Time follows veteran actor Rick Dalton (Leonardo DiCaprio) and his stunt-man friend Cliff Booth (Brad Pitt) as they navigate a changing Hollywood industry. It looks fantastic, but what better way to market a film following an actor from the sixties than with posters inspired by the era?
The posters on display today showcase Dalton in his most famous roles, and though it's a shame his World War II-era film shown in the trailer isn't included, the others on display will do more than enough to get cinephiles nostalgic for the days when posters were hand-drawn, and westerns were... well they were everywhere.
Click on through to see each poster...