SDCC 2018: Watch Every Movie & TV Trailer
The annual trailer-fest is underway!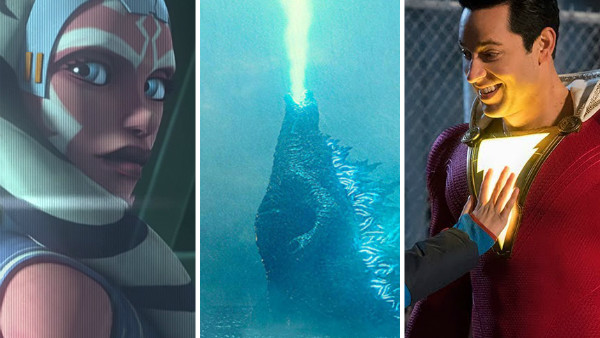 San Diego Comic-Con is now well underway, with the annual four-day celebration of all things geek and nerd culture running from 19-22 July.
Although the event's origins go back to comic books themselves, these days the biggest draws come in the form of panels for major movies and TV shows, with the eyes of fandoms everywhere watching closely for new details and reveals.
At the centre of all this, of course, are the trailers. Comic-Con is matched perhaps only by the Super Bowl in terms of the sheer amount of teasers, sneak peaks, and full trailers we see debut and the amount of hype generated. The likes of Marvel Studios and Game of Thrones might not be in attendance this year, but with a mammoth Warner Bros panel, including a bunch of DC properties, Lucasfilm animation, Doctor Who, and many, many more, there's still plenty to feast your eyes on and get excited about.
We've already had some big surprises, tantalising teases, and thrilling first looks, which are rounded up here for anyone not lucky enough to be in Hall H.
This page will be updated as more trailers are released online.